Teachers at James Lick High calling for tighter security after stabbings, violent incident
SAN JOSE, Calif. - Last week two students were stabbed while on campus at James Lick High School and now some teachers are speaking out about the incident and calling for tighter security measures.  
The teachers KTVU spoke with say these acts of violence were perpetrated by outsiders, but they still don't feel safe, and they want the district to make major changes to improve security.  
Students, staff and community members gathered at James Lick High School Monday evening for an Aztec vigil, praying for healing for everyone impacted by last week's stabbing. 
"It's very important to honor our students' history and culture to be able to give them the space for healing and connection to our community," said Honey Gubuan, James Lick High School Principal.    
Two students were stabbed on campus August 17, with one critically wounded but now in stable condition. Now campus president of the East Side Teachers Association says more needs to be done to prevent this level of violence from happening it again.  
"We have plenty of resources in our district. We have the right personnel; we just need to adjust our policies and procedures and implement a plan that ensures student safety," said Mark Adams, campus President of the East Side Teachers Union.    
Long-time James Lick teacher Mike Gatenby posted this video message (nat sound) on social media expressing his frustration. He says last week's stabbing was the 2nd violent incident in a two-week period.   
"We had eight people, two cars, show up to our parking lot, get out and target and individual student. Our staff member and a campus monitor attempted to intervene. One staff member was assaulted," Gatenby said.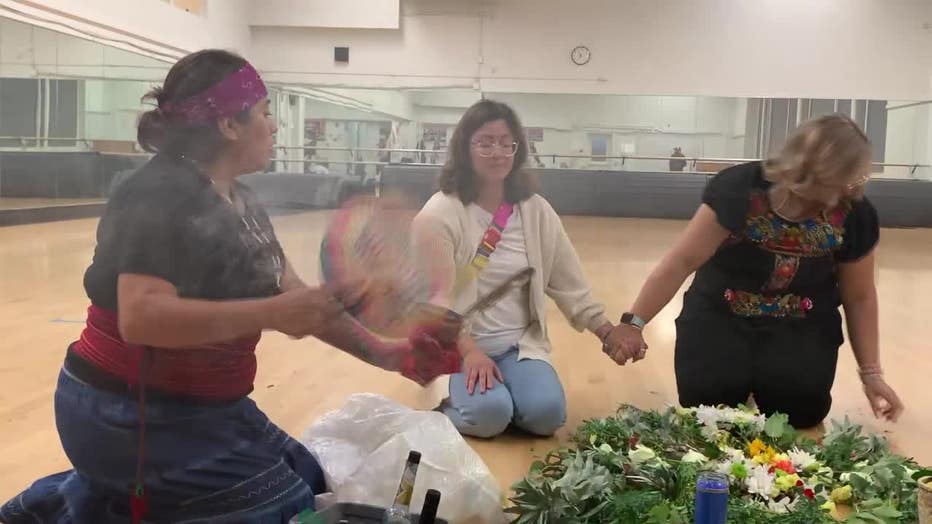 Students, staff, and community members gathered at James Lick High School on Aug. 21 for an Aztec ritual and vigil, praying for the healing of everyone impacted by recent school stabbings. 
East Side Union High School District told KTVU that safety is their highest priority, saying prior to this school year, they added at each site: 
An addition campus monitor
An additional Administrator for student support
9th Grade transition classrooms for students entering high school
Gatenby says those changes should be the first of many steps to ensure safety.  
Stream KTVU on your TV by downloading Fox Local on your Roku, Amazon Fire, AndroidTV or AppleTV device for free. More details here.
"Obviously the more adults on campus the more secure. But ultimately again, the campus monitor is going to be armed with a whistle and a walkie talkie. If someone were to come on campus with a knife or a gun, there is nothing we can do to defend ourselves," Gatenby said.   
Both Adams and Gatenby say they'd like to consider School Resource Officers returning to James Lick and partially closing off some of the campus to keep unwanted people out. 
The district says it'll continue collaborating with San Jose Police as they try to make an arrest in the stabbings.