Teen patients at UCSF Benioff Children's Hospitals get ready for prom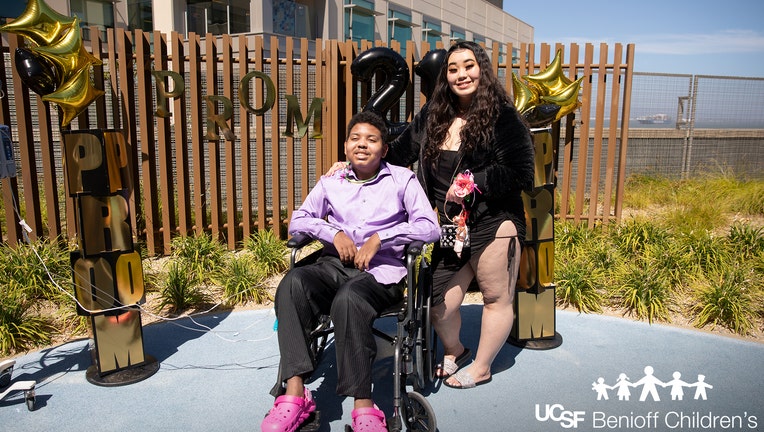 article
OAKLAND, Calif. - It's prom season, and event planners at UCSF Benioff Children's Hospitals have been hard at work hoping to ensure that their high school patients don't miss out on this teenage rite of passage. 
Two proms will be held simultaneously on May 19: one at the UCSF Benioff Oakland campus and the other, at its San Francisco Mission Bay hospital.
SEE ALSO: Concord school transforms into 'Wonderland' for Pride Prom
SEE ALSO: 77-year-old Bay Area nurse competes in her 37th straight Boston Marathon, extending her record streak
Patients will get an opportunity to dress up and glam up for the dance, which this year has been themed "Old Hollywood." ACE Hardware and the ACE Foundation were the presenting sponsors of the event. 
Prom-goers will get star treatment, with hair and make-up teams on-hand to help get them ready.
In past years, hundreds attended as organizers rolled out the red carpet, handed out delicate corsages that adorned prom-goers' wrists, and just threw a big party to allow the teens to let go and enjoy.
A dance floor was even brought in, and prom organizers said the young patients-- some tethered to intravenous (IV) poles, some in wheelchairs-- got to move to the music with no judgment and all fun.  
The public was invited to help patients celebrate, as the hospital shared an Amazon wishlist for donations. People were also invited to contribute by creating "Prom Kits."
For the kits, hospital officials requested using a "cute toiletry bag," gift bag or Ziplock to fill with items including makeup, hairstyling products and accessories. People can also include portable speakers, small disco lights and/or other fun items to turn a hospital room into a party-like atmosphere.
UCSF officials said, "Prom is an amazing opportunity for high school-aged patients with serious health problems to dance and celebrate in a comfortable environment!"
They said that for many of the young patients, being in the hospital has meant missing out on so much and that the special prom night offered an opportunity for teens to be teens and to experience what other kids their age get to do.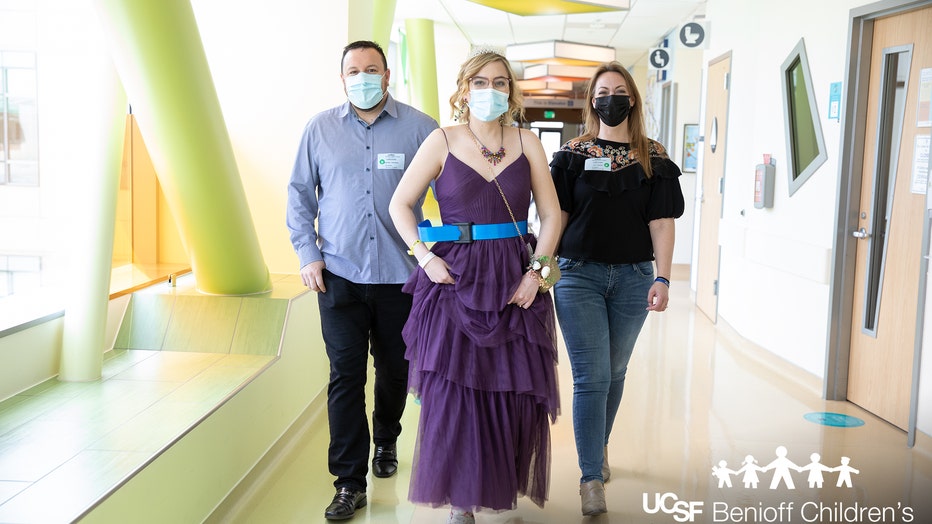 Event planners at UCSF Benioff Children's Hospitals were preparing to hold prom for high school-age patients on May 19, 2023. (Jessica Bernstein-Wax/UCSF)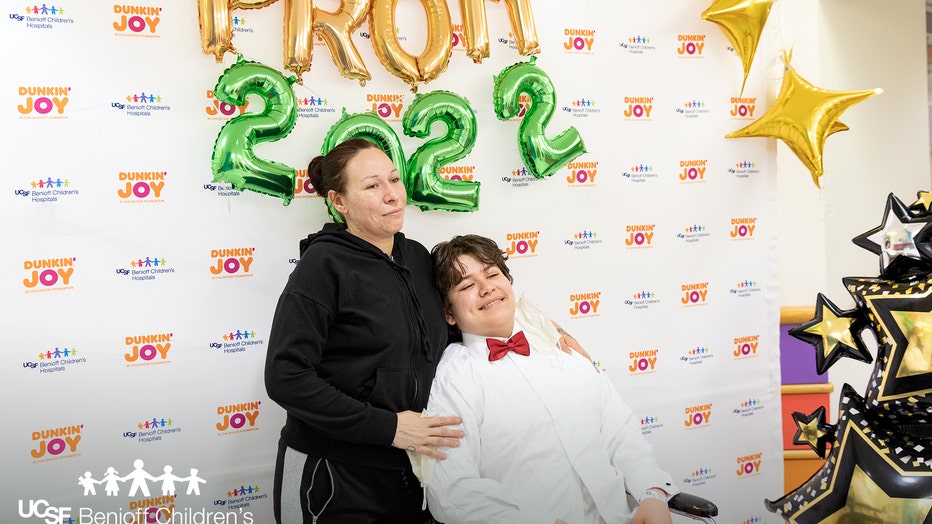 Photo from last year's UCSF Benioff Children's Hospitals prom. This year's event, themed "Old Hollywood," is set to be held on May 19, on the hospital's Oakland and San Francisco campuses. (Raymond Ibale/UCSF)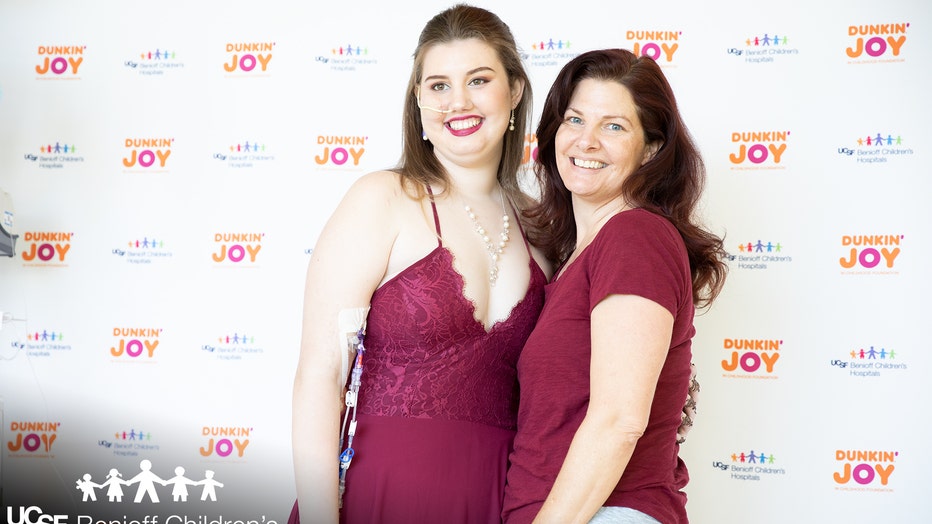 UCSF Benioff Children's Hospitals annual prom is set for May 19, 2023 on the hospital's Oakland and San Francisco campuses. (Jessica Bernstein-Wax/UCSF)
Find the wishlist for the Oakland Prom here. For the San Francisco prom click here.