Tesla restarts factory in defiance of shelter-in-place rules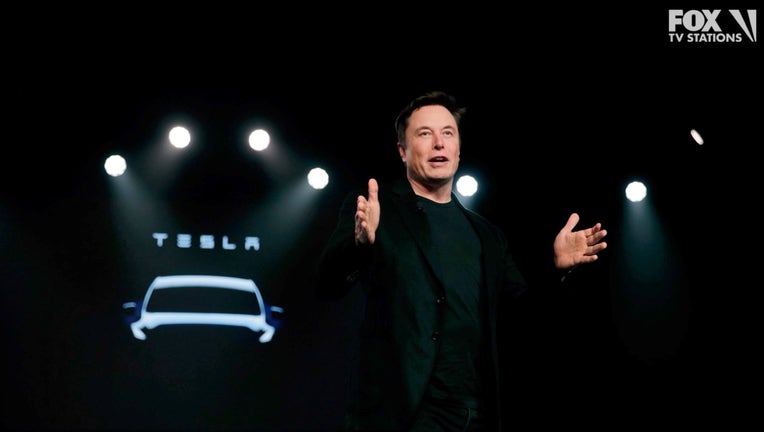 article
OAKLAND, Calif. - Tesla CEO Elon Musk confirmed in a tweet Monday that he's reopening the company's car factory in Fremont in violation of Alameda County's shelter-in-place order. 
"Tesla is restarting production today against Alameda County rules. I will be on the line with everyone else. If anyone is arrested, I ask that it only be me," Musk wrote in a tweet. 
Over the weekend, Musk threatened to move Tesla's factory and headquarters out of California and sued Alameda County, accusing county health officials of overstepping federal and state coronavirus restrictions when it stopped Tesla from restarting production. In response to local shelter-in-place orders limiting all but "essential businesses", the factory shut down on March 23. 
During his daily coronavirus briefing Tuesday, California Governor Gavin Newsom said that the Tesla car plant in Fremont, which employs 10,000 workers, and other manufacturers might be able to resume operations as early as next week.
An Alameda County supervisor told KTVU a tentative agreement was in place to reopen the plant on May 18. Tesla wanted stamping plant workers to return a week earlier to prepare parts for production, but the county health department disagreed. 
"It's a little disapointing to me that he's taken that stance," said Alameda County Supervisor Scott Haggerty. "I don't want anybody arrested, but I don't think Elon's really putting us in a situation where everybody's just going to turn their back and say, 'Oh well. I guess he did it.' There's going to be some sort of repercussions. 
The restart defied orders from the Alameda County Public Health Department, which has deemed the factory a nonessential business that can't open under virus restrictions. The department said Monday it warned the company was operating in violation of the county health order, and hoped Tesla will "comply without further enforcement measures" until the county approves a site-specific plan required by the state.
The department said it expects Tesla to submit such a plan by 5 p.m. Monday. "We look forward to reviewing Tesla's plan and coming to agreement on protocol and a timeline to reopen safely," the statement read.
No agency appeared ready to enforce the order against Tesla. County Sheriff Sgt. Ray Kelly said any enforcement would come from Fremont police. Geneva Bosques, Fremont police spokeswoman, said officers would take action at the direction of the county health officer.
Several Tesla employees have reached out expressing concern for their health, KTVU's Maureen Naylor reports. They said new safety measures are in place, but that it's not possible to maintain 6 feet distance in some places, including the assembly line. 
Tesla issued its return to work playbook on Saturday, saying in addition to social distancing and employees staying home when they're sick, shuttles would only carry half the amount of employees. 
The company will also suspend visitors and tours, provide touchless services with customers, and have employees do a daily self-health check. Employees should expect temperature checks, large meetings should not be expected, and employees should minimize carpooling or taking public transit, according to company guidelines. 
Alameda County responded to the Fremont plant's reopening and said, "We have notified Tesla that they can only maintain Minimum Basic Operations until we have an approved plan that can be implemented in accordance with the local public health Order." 
One employee told KTVU she can't afford not to go back to work but also said she feared her job security was at risk. She did not give her name, but said it was a horrible position to be in. 
Skyfox was above the Fremont Tesla factory Monday morning and the parking lot appeared full. 
Associated Press and KTVU's Maureen Naylor contributed to this report. 
Recent stories: