Texas Rep. Dan Crenshaw gives insight into White House briefing to Congress on unidentified objects shot down
Rep. Dan Crenshaw, R-Texas, broke down some of the specifics of what Congress was told regarding the unidentified objects that the U.S. continues to shoot out of the sky.
Members of Congress were briefed Tuesday on three unidentified flying objects that were shot down over North America in recent days.
Following the briefing for Congress, Crenshaw turned to Twitter and provided what he could to the American people while pushing for "transparency."
BOTH 'OBJECTS' SHOT DOWN OVER ALASKA, CANADA BELIEVED TO BE BALLOONS, US SAYS
"Everyone wants answers on the objects flying over the United States. Today Members of Congress finally got more info from senior military officials," he said. "We still don't know what these other 3 objects were. We're calling them unidentified aerial phenomena (UAPs.)"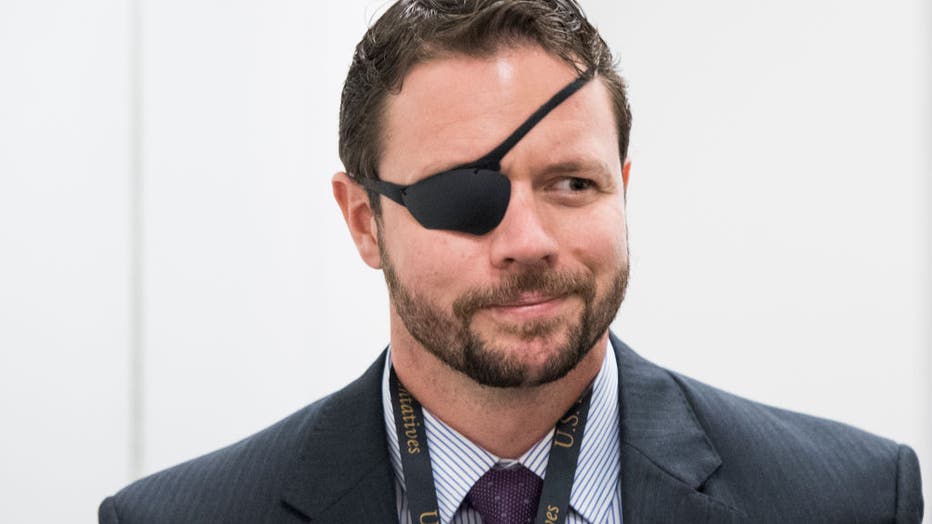 Rep.-elect Dan Crenshaw, R-Texas, arrives for the House Republican leadership elections forum in the Capitol on Tuesday, Nov. 13, 2018. (Photo By Bill Clark/CQ Roll Call)
Crenshaw, a former Navy SEAL and combat veteran who served multiple overseas tours, said the U.S. knew what the Chinese spy balloon was and that steps were taken to prevent data from going back to China.
As for the UAPs, he said, they were in FAA commercial zones and were not outfitted with signals or navigational lights.
CHINESE SPY CRAFT PAYLOAD LOCATED OFF WATERS OF SOUTH CAROLINA, MOSTLY INTACT: US OFFICIAL
"The first two UAPs were smaller, the size of an ATV, and harder to detect," Crenshaw tweeted. "The third resembled a balloon, and was easier for the radar to pick up. All moved with wind currents."
As for why these objects are being found now, the congressional member said there has been more surveillance, which results in more objects being tracked. After the objects moved over Department of Defense facilities and posed a threat to commercial aircraft, they were shot down.
Crenshaw said the Chinese balloon was above 60,000 feet and posed no threat to commercial aircraft.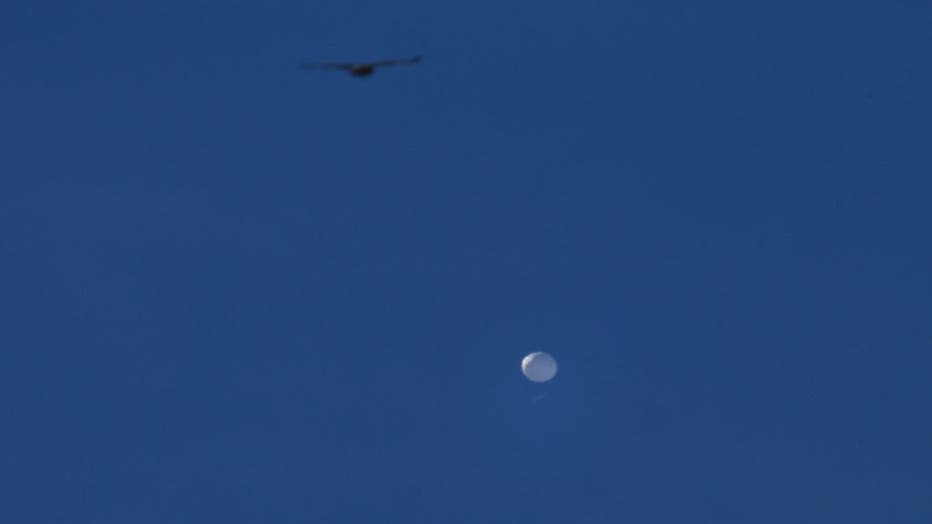 Chinese spy balloon flies above in Charlotte NC, United States on February 04, 2023. (Photo by Peter Zay/Anadolu Agency via Getty Images)
DEMOCRAT UNLOADS ON BIDEN DECISION DELAYING TAKEDOWN OF CHINESE SPY BALLOON, SAYS ADMIN 'OWES AMERICA ANSWERS'
"Newer technology has allowed for more detection in recent years," he said. "UAPs weren't detected before because our radars were not adjusted for slow-moving objects.
"There's obviously still a lot we don't know," Crenshaw added. "I'm going to continue pushing for transparency so Americans know what's going on in the skies above their country."