Texas woman steals $1M lottery prize from NY cousin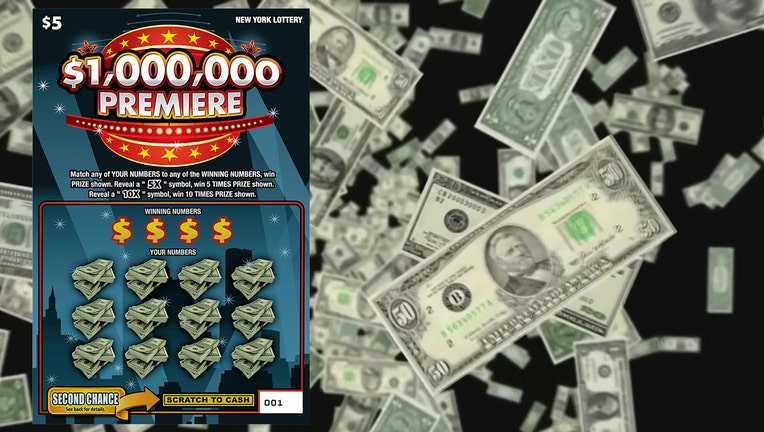 article
NEW YORK - A Texas woman stole a $1 million winning scratch-off lottery ticket from her cousin in New York and claimed more than $500,000 in a lump-sum payment.
The Nassau County District attorney says Iris Amador Argueta, 34, of Houston, has pleaded guilty to felony grand larceny in connection with the case.
The victim had purchased New York State Lottery $5 Hold 'Em Poker scratch-off ticket at a 7-Eleven in Glen Cove.
When he scratched the ticket, it revealed a $1,000,000 jackpot prize.
He contacted Argueta and asked her to claim the prize on his behalf because he wanted to remain anonymous. He promised Argueta $50,000 in exchange for claiming the prize and she agreed.
Argueta drove from her home in Virginia to New York and took the winning ticket from her cousin.
Because of COVID-19 precautions, the NYS Gaming Commission was not accepting winning tickets in person, and instead, Argueta mailed the winning ticket to the state gaming commission.
Weeks later, she went back to her cousin's home with paperwork she said was from the New York State Lottery, which indicated that the prize amount was only $20,000.
Argueta also handed the victim an envelope containing $13,436 and told him that the rest of the money was kept for taxes.
The New York State Lottery had issued a press release announcing that Argueta had claimed the $1 million prize and she had received the lump-sum payout of $537,440 after taxes.
After he found out about the press release, the victim called his cousin.  She insisted that she did not have any additional money for the victim and that if he continued to contact her, he would suffer legal consequences.
A Glen Cove Police Department and the Nassau County District Attorney's office joint investigation determined that Argueta had received the lump-sum prize.
"This defendant thought she hit the jackpot when she passed off her cousin's $1 million winning 'scratch-off' ticket as her own and claimed a lump sum payout of more than $500,000," said Nassau County District Attorney Anne Donnelly. "But her greedy actions also spelled the end of her luck, and now she will serve time in prison for her crime."
Argueta forfeited $317,857.13 in winnings from her bank account, which were returned to the victim.
She is expected to be sentenced to 1-1/3 years to 4 years in prison on March 15, 2023.