Bay Area weather: here's how much rain you should expect this week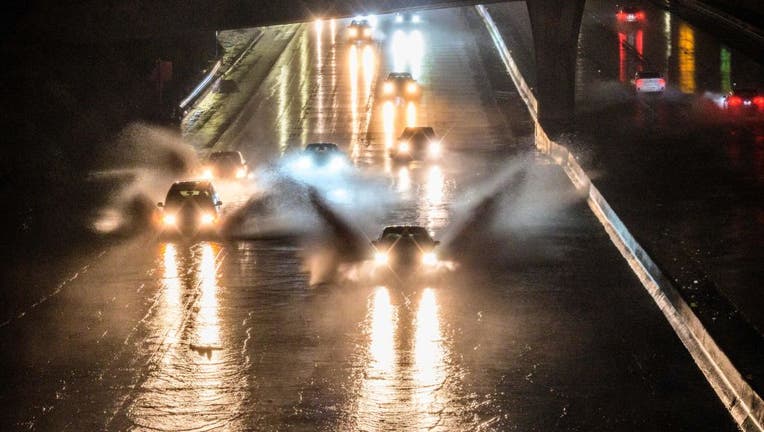 article
OAKLAND calif., - The entire Bay Area has been getting pounded with rain and wind since Christmas day, and the relentless weather will not let up this week, according to the National Weather Service. 
According to KTVU meteorologist Steve Paulson, the stormy conditions will likely stick around until January 21. 
Monday 
Starting Monday evening, scattered showers and thunderstorms will roll into the Bay. 
Most areas across the Bay will see anywhere from a half inch to a full inch of rain. 
Tuesday 
The storm will lull Tuesday morning through the afternoon. In the evening the storm will pick up mostly in Sonoma County and Marin. 
The National Weather service said it is unlikely San Francisco will see heavy rain showers. 
Wednesday and Thursday 
Periodic, scattered showers likely throughout the Bay Area. 
Friday 
On Friday morning, a new system will make its way to the Bay Area and bring a cold front and moderate rain with it. 
Many cities should expect anywhere from a half inch to a full inch of rain. 
How much rain has the Bay Area gotten?
Since Dec. 25, some cities have seen near record-breaking rainfall totals. 
Downtown San Francisco - 12.37 inches
Oakland Airport- 12.12 inches
Santa Rosa Airport- 13.65 inches
Top of Mount Tamalpais- 23.41 inches