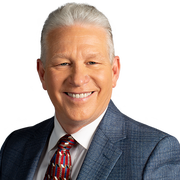 Steve Paulson
Meteorologist
Steve has been with KTVU since July 2000. While working as a meteorologist with KTVU, he has covered numerous wildfires, including the devastating Tubbs fire in Santa Rosa. 
Though born in Oklahoma, Steve grew up in Cincinnati, Ohio and near Detroit, Michigan.  He moved to the Bay Area in 1974 where he attended Campolindo High School and then Chico State University. 
Steve started his career at KHSL-TV in Chico.  He's also worked in Santa Rosa, San Jose, Monterey, San Francisco, Chicago, and Denver. 
When not working, Steve loves swimming, watching TCM, visiting friends, and attending sporting events.
The latest from Steve Paulson
Friday will be dry and partly cloudy but it is expected to rain on Saturday and Tuesday.
This precipitation ends the Bay Area's streak of 44 consecutive days of dry weather.
"It's going to be crazy warm," said KTVU meteorologist Steve Paulson.