Thieves run off with $50K in Gucci merchandise from San Jose store
SAN JOSE, Calif. - Five masked men entered a Gucci store in San Jose and stole $50,000 worth of merchandise, police said.
Last Thursday, San Jose police reserve officers were working an overtime security assignment at Valley Fair Mall when they got a call about an organized theft in progress at the Gucci store, according to the police department.
Surveillance footage shows multiple suspects entering the store, pushing past a security guard, and taking handbags from the shelves before making a hasty exit.
A responding reserve officer detained one of the suspects, who in turn resisted and attacked the officer with punches, police said.
Mall security intervened, and after a brief struggle, the suspect was taken into custody.
Two stolen purses were also recovered.
The identified suspect, 27-year-old Shawn Pruitt of Nevada, was a wanted fugitive with an active warrant for his arrest in his home state, according to police. He was taken to Santa Clara County Main Jail and booked on several charges, including robbery and assault on an officer.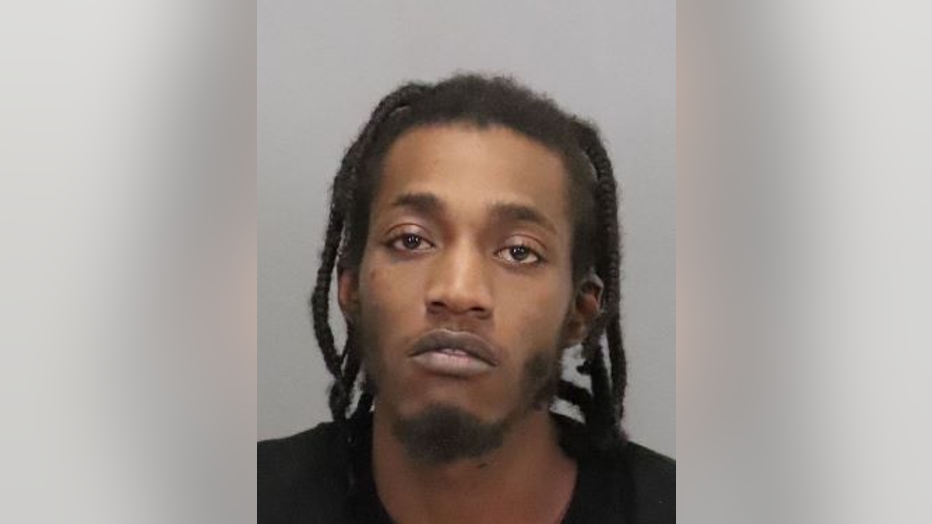 Shawn Pruitt, 27, was arrested in connection with a theft at a Gucci store in San Jose. 
The remaining four suspects managed to escape and are still outstanding.
Anyone with information on the outstanding suspects is asked to contact police at 408-277-4166.