Waze adds calendar-like design to ease scheduling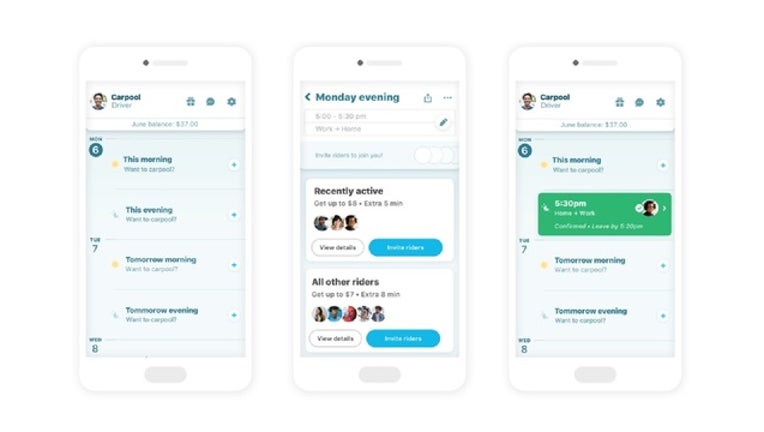 San Jose, Calif. (KTVU) - Google-owned Waze, the navigation app announced a new calendar feature on Sunday to make it easier for drivers to schedule their commute with riders through the week. 
The newly redesigned apps for both the driver and rider – Waze and Waze Carpool now feature a calendar-like interface that make it easier to schedule carpools. 
The new interface helps drivers let people know when they're driving, and invite people to join the carpool. Once you enter your route, the interface shows profiles of potential riders in your route, how many rides they've taken, where they work, and how much they are willing to pay. You can also invite friends or coworkers – by sharing your work or school email. The interface shows prospective riders based on how much time they will add to the commute. Drivers are notified when a rider accepts the invite.  
The app also lets drivers stay on track with reminders to schedule carpools – which can be triggered through push notifications, emails, or text messages. For both drivers and riders, the app allows scheduling of up to two carpools per day, for commutes to and from work. 
Upon entering route coordinates and commute times, the calendar interface shows a list of drivers. Riders can ask drivers for a ride individually, or send requests to all of them simultaneously. Once a driver confirms — the rest of the pending requests are automatically canceled.
Waze had launched the carpool feature in the US in 2016, and has since expanded the service to Brazil, Israel, and Mexico. A dedicated carpooling app for riders was launched in October 2018.