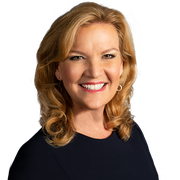 Pam Cook
Mornings on 2 Anchor
Pam started at KTVU in April 1997 as the business reporter, bringing her experience from working on the trading floor of a San Francisco Investment company. She has continued covering business stories and Wall Street news and numbers, even after becoming the early morning anchor for "Mornings on 2."
Some of her favorite stories to set up and write are the "Made in the Bay" segments, featuring local companies that make their products right here, in the Bay Area. Those include 'Green Toys' which makes toys out of recycled milk jugs, 'Ocho Candy' based in Oakland, and 'Mighty Buildings,' which makes 3D printed homes!
Pam grew up on the beaches of San Diego and slowly moved north, to attend UCLA to study Economics. College friends brought her to San Francisco and Lake Tahoe and she knew that's where she wanted to live after she graduated.
Right after graduating from UCLA, Pam worked on the trading floor of Montgomery Securities; a leading West Coast Wall street firm. But, she wanted to pursue her love of journalism, so she started working on stories for shows on the local cable channel, including SF Politics, and City Kids. She then wrote stories and hosted 'The Marin Report,' and reported and edited stories for KFTY 50 in Santa Rosa.
Pam was on the air live, during the 9-11 attacks, anchoring Mornings on 2, and says it changed the way she felt about her job. "I realized the important role we play, in informing our viewers in a thoughtful, compassionate manner." She says she thinks about that every day, and tries to make sure we tell stories that are impactful, balanced, and accurate.
Pam's favorite part of the Bay Area is the short drive you can take to so many beautiful places, and often spends time at the beach, hiking the trails in the Redwoods and heading to the snow in the Sierra.
She also values the diversity of the people who live here, who care so deeply about so many important issues.
When she's not at work, Pam loves spending time with her family. She has spent many years as a cheer mom and a dance mom, and loves to ski, take bike rides, golf, and walk their sweet dog Mo. In the winter, she says there's nothing better than playing board games or working on a puzzle, on a rainy Saturday.