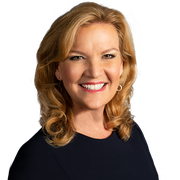 Pam Cook
Mornings on 2 Anchor
I remember the first time I drove across the Bay Bridge, and looked into the most beautiful city I have ever seen, and I fell in love. It was Spring break, while I was at UCLA, and my good friend, who grew up in San Francisco, invited me to stay at her house. As we sat at a café that looked like something in Europe, and I had my first latte, I knew I wanted to live here. I thought about becoming a journalist when I was in high school, but my dad talked me into studying something "more practical," as he put it. So, as I walked onto Bruin walk, at the college I always dreamed of attending, I began my major in economics. I loved it, because I was studying what happens every day; supply and demand, spending, and how companies grow. I also took journalism classes and contributed to the school paper. But when it came time to graduate, and look for a job in television, the starting positions were for little money, in little towns, in other states. Being a California girl, born and raised in San Diego, I was not ready to leave! Then came an opportunity to work in the financial district in San Francisco! Bingo! I started in accounting, which was the one job I told my mom, an accountant, that I would NEVER do. But that was my ticket in, and I soon worked my way up to the trading floor of Montgomery Securities. It was one of the leading West Coast Wall Street firms at the time, and it was exciting. I learned a lot about the stock market, investing, and taking companies public. After about five years, I realized I was not getting enough back from my job. I was helping people who have a lot of money, make more money. I wanted something more; I wanted to tell real stories about real people, and I had a true moment of serendipity. I was printing my resume, ready to head out to the local stations, to look for an internship. I did not make it to the printer before another woman, (there weren't very many) on the trading floor spoke up. My cover letter was clear; I was looking for something in television, and she said, 'hey, my husband is a manager at the local cable company. Do you want to meet him?' Yes! In no time, I was field producing, then reporting for some local cable shows, including 'Inside City Limits,' and 'SF Politics.' Soon after that, a new show was starting up at the sister cable station across the Golden Gate Bridge, called the Marin Report. And guess what? I had just moved to Marin! On that show, I got to produce, write, and report on many local stories. I was out in the field, talking to interesting people, telling their stories. My financial background was my way in to KTVU. I watched Mornings on 2, and saw they needed a morning business reporter and I did what they tell you to do. I called, and called, and called, and bugged people until I got an interview! I was hired as a business reporter, but when an anchor position opened up, it was a perfect fit. Most people ask, 'do you guys like each other as much as it seems?' Yes we do! I love my morning team; I work with the nicest group of people. I am surrounded by people who truly care about the news and take our job seriously. The media often gets a bad rap, but most of us got into this business to provide a service. Everyday we get to help right the wrongs, help police catch the bad guys, alert you to dangers, and opportunities in your neighborhood, and bring you personal stories that will make you smile. We work hard, but we also have fun, and that's one of the reasons I get up so early. The other reason, is for my two daughters. This is the best schedule for a working mom. Yes, I am sleep deprived, but I also have been able to volunteer in the classroom, go on field trips, and pick them up from school every day.
The 350-square-foot studio apartment can be built in less than 24 hours and costs roughly $115,000.
Fourteen-year-old Tessa Rose-Scheeres and her 11-year-old sister Davia, are now in the shampoo business.