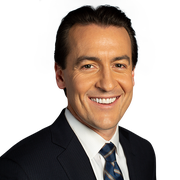 Alex Savidge anchors the 4 p.m. news on KTVU and the 7 p.m. news on KTVU Plus.
The latest from Alex Savidge
The yet-to-be-named news site will be launched in spring 2020.
Amid the fire scarred landscape of Paradise, the seemingly endless rows of empty lots where homes once stood, life is slowly returning from the ashes.