49ers' Brock Purdy can cook it up in the kitchen and on the field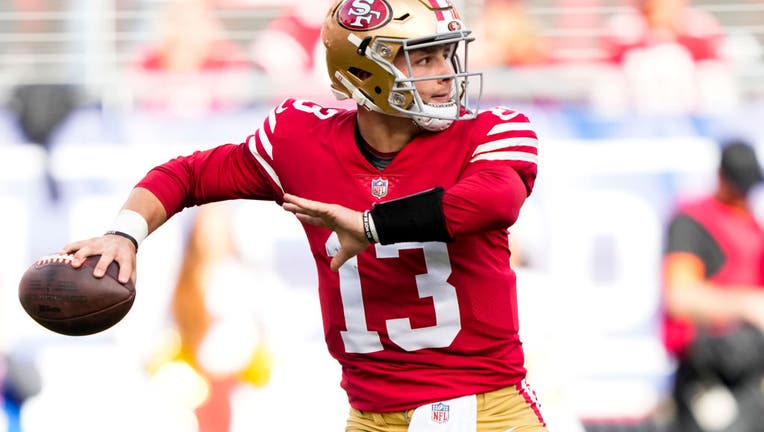 article
SANTA CLARA, Calif., - On the football field, Brock Purdy, the San Francisco 49ers star quarterback, can scramble and seemingly whip up a masterpiece from nothing. In culinary class, he did the same. 
Purdy was a culinary student his junior year and at the beginning of his senior year at Perry High School in Gilbert, Ariz. 
Culinary teachers Yvette Albornoz and Angela Stutz said in class, Purdy learned how to cook and how to properly clean everything from dishes to drains in line with Arizona's health code. 
"He was competitive in culinary," Stutz said. 
He learned how to make everything from homemade pasta to soft pretzels. 
Was he as good in the kitchen as he is on the gridiron?
"I can't remember specifically what he did," Albornoz said with a laugh. "But, that's actually a good thing because if it was horrible, I would have remembered."
Purdy stuck out to Albornoz, but not because he was a superstar athlete. 
"I had no idea he was a star quarterback because he was so humble," Albornoz said. 
Purdy had a charisma that charmed and a niceness that left Albornoz wondering if it could possibly be genuine. 
"Brock always said 'Yes ma'am, No ma'am,' " Albornoz said. "Me being a high school teacher I thought okay, is this kid pulling my leg? Is he really this nice and I thought, 'OK we'll see.' "
It was genuine. That was Purdy. Always willing to help anyone who needed it. 
"He would help out special needs students in the class, he was amazing," Albornoz said. 
He was also the first to offer to do dishes for other students. No job was below him. 
But, where Purdy really shined was during his class final. 
Albornoz tasked students with creating their own restaurant. They had to create a menu, complete with appetizers, main courses and heart healthy options and then present it in front of the class. 
Purdy and his partner created a Western-themed restaurant. Purdy, unwilling to do anything halfway, came dressed in a cowboy hat and boots for the presentation. 
The menu listed their hearth healthy options as a pulled pork, grilled chicken and veggie skewers and pork chops. 
Albornoz said she took only one photo during her class that year. It was of Purdy and his partner presenting their meal. The two are grinning in their cowboy hats with a white screen behind them.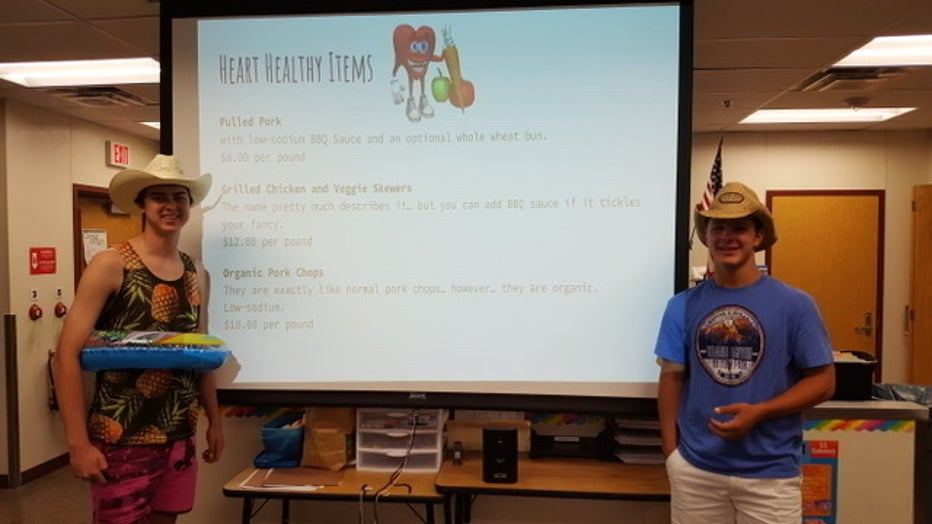 Brock Purdy and his partner presenting during their final culinary project at Perry High School in Gilbert, Ariz. 
"I got to see Brock let loose, and have a little bit of fun with what he was doing," Albornoz said.
Purdy dropped culinary class just a few weeks into his senior year, opting instead, to take an economics class to be more prepared for college at Iowa State. 
But, Albornoz said Purdy's cooking skills have likely stuck around and that he could likely prepare a great meal for his 49ers teammates. 
"He probably should cook for some of his teammates to show off some of his skills," Albornoz said. "The good thing he won't get them sick because he knows all the safety and sanitization rules."