2 minors arrested for 'possible' shooting, gang activity at North Bay high school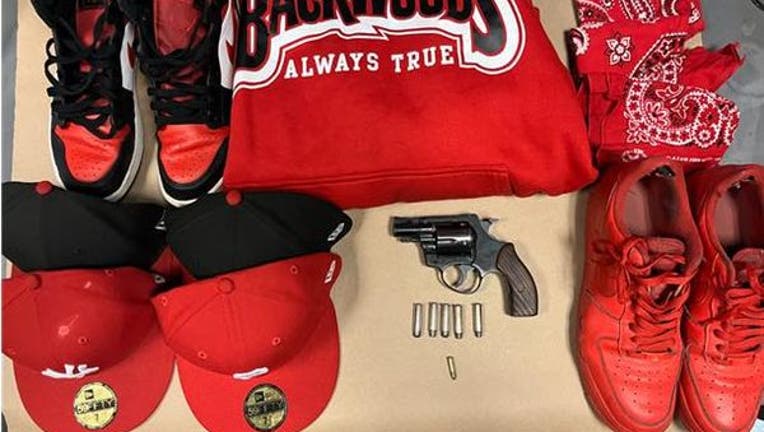 article
SANTA ROSA, Calif. - Two teenagers were arrested for a possible shooting and gang activity at a Santa Rosa high school, according to police.
Police said they received an anonymous tip shortly after midnight Friday that two students were planning on bringing a firearm to Montgomery High School to "harm" an unidentified student, possibly from a different school, and were affiliated with a criminal street gang. 
Both students are 15 and have been charged with several crimes.
The Santa Rosa Police Department said one of the students was previously arrested for possession of a concealed, loaded handgun in a city park on the Fourth of July 2023. From that arrest, the student was put on probation which would allow warrantless search and seizure.
Just before 3 a.m. Friday, several SRPD officers responded to a residence in the 1100 block of Fourth St. There they found the two Montgomery High School students and a loaded .38 Special revolver with an altered serial number. Clothing and accessories affiliated with a gang were also discovered inside.
Police said in an investigation the two students were gang members and were in possession of the gun for "promoting or benefiting the criminal street gang."
MONTGOMERY HIGH SCHOOL:
Officers worked through the night with school officials to mitigate the threat.
Both students were charged with felony altering of a firearm serial number, felony possession of a firearm by a minor, felony possession of ammunition by a minor, felony possession of an unregistered firearm, felony participation in a criminal street gang, and felony promotion or benefit for a criminal street gang.
The first student was also charged with felony violation of juvenile probation.
Police said they believe there was never a threat of an active shooter at the school and that there are no outstanding suspects in the case.