4 arrested in separate catalytic converter thefts at San Leandro school district lot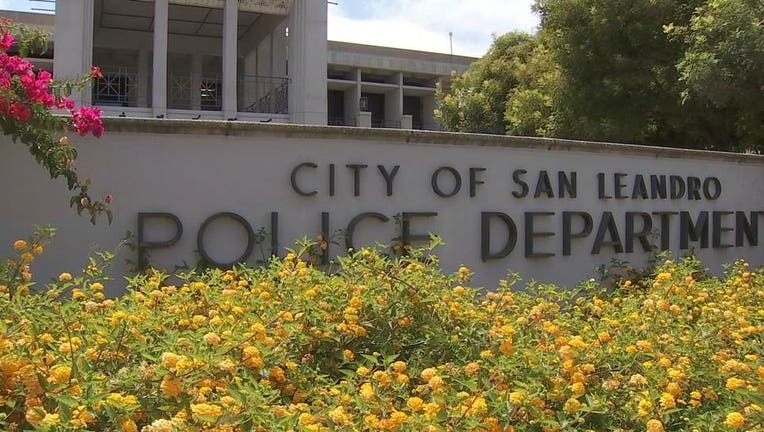 article
SAN LEANDRO, Calif. - Attempts on two separate catalytic converter thefts, including a school bus, were thwarted at the same location on different days, officials said.
San Leandro police were notified Dec. 29 around 2 a.m. of a suspicious person in the parking lot of the city's Unified School District Campus in the 14700 block of Juniper St. Upon arrival, officers discovered two individuals attempting to steal the catalytic converter of a school bus. 
Omar Rivera, 46, of Stockton was detained standing next to a green sedan with no license plates parked in the school lot, while 43-year-old Ramon Ramirez of Oakland was detained separately after officers him underneath the school bus with a flashlight and additional burglary tools. 
The two were arrested for catalytic converter theft and possession of burglary tools and charged through the Alameda County District Attorney's Office.
Then on Monday around 10:45 p.m., officers were alerted to another theft in process at the same location. Officials said responding officers saw a red SUV belonging to two suspects and heard power tools being used.
SEE ALSO: 2 men arrested for allegedly stealing vehicle, tools from cemetery
The two suspects fled in their SUV after being alerted to the officers' presence and began a pursuit with police. 
The police chase came to an end under the I-238 freeway at Mission Street. The pair was arrested for theft and vehicle pursuit-related crimes.
Authorities with the Alameda County Sheriff's Office and CHP assisted SLPD with the pursuit and arrest. The two suspects have not yet been charged.
"This an example of dedicated officers doing their job, coupled with great teamwork between SLPD officers and our allied agencies," said Lt. Matthew Barajas.
Police did not identify the other suspects involved in the second alleged theft. It is unknown if all four suspects knew each other or coordinated the thefts.