40,000 San Jose students to automatically receive library cards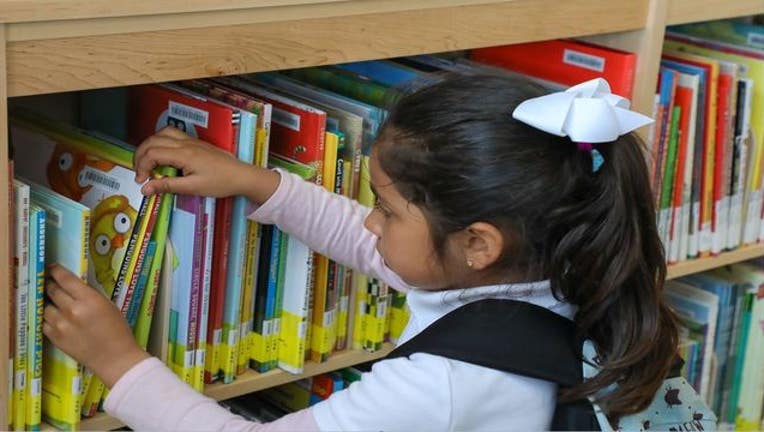 article
SAN JOSE, Calif. (BCN) - Every student in four San Jose school districts will be automatically registered for library cards by Fall 2019, expanding access for about 40,000 children and young adults in the city, according to city library 
officials.
The San Jose Public Library system is kicking off the program by partnering with San Jose Unified, Moreland, Mt. Pleasant Elementary and Union school districts. The library ultimately hopes to have student IDs used as library cards, with programs at all 19 school districts in the city.
In 2018, the library system eliminated overdue fees for all youth materials, following similar moves by dozens of other libraries regionally and nationally. The school partnership is a continued effort to increase library use for low-income youth and residents facing barriers to library access, library spokeswoman Nancy Donnell said.
 SJUSD approved its memorandum of understanding with the library system two weeks ago. Jose Magana, a SJUSD board member and commissioner with the library system's Library and Early Education Commission, said research has shown libraries are critical in bridging literacy and equity gaps for low-income children.
 "I want to make sure that all kids, including my baby, have the resources that they need to be successful, so that every child has an equal playing field when it comes to the difficult world that we're living in," Magana said in a Facebook video on June 28.
Library programs include homework clubs, summer learning and literacy programs, laptop checkouts and educational opportunities, in addition to thousands of books and media available at 25 library locations in the city.
 Youth with the student card will be able to check out a maximum of five materials, compared to the 100-material maximum for regular cards. Students will also be allowed to have regular cards through library locations.