A's call up switch-handed pitcher Venditte from Triple-A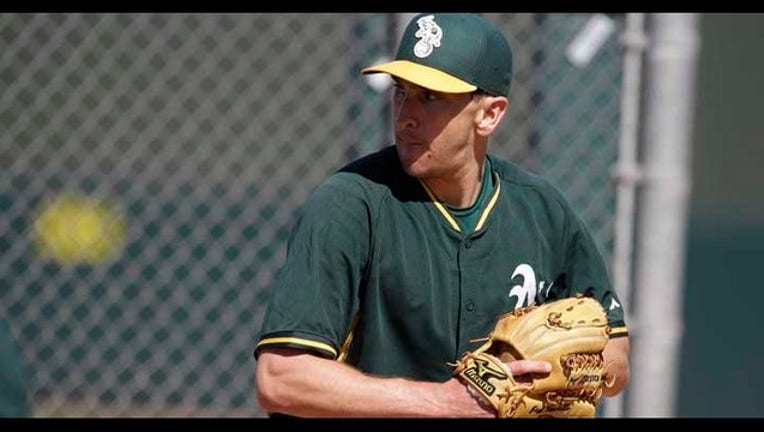 article
BOSTON (AP) -- The Oakland A's have called up ambidextrous pitcher Pat Venditte from Triple-A Nashville, positioning him to become the first player since 1995 to pitch in an MLB game with both his right and left hands.
Team officials announced the move Friday before Oakland played the Red Sox in Boston. The A's also optioned right-handed pitcher Dan Otero to Nashville and moved Coco Crisp to the 60-day disabled list with a neck injury.
Venditte, who uses a special glove designed to be worn on either hand, made one start for Nashville and was 1-0 with a 1.36 ERA in 17 appearances this season.
The 29-year-old pitcher has held opponents to a .167 batting average this year.
He has a 2.37 ERA with 52 saves in eight minor league seasons, making nine total starts.
In its announcement, Oakland designated Venditte's position as SHP -- a switch-handed pitcher.