Nevada governor signs new stadium bill as reality sinks in for A's fans
OAKLAND, Calif. - Republican Nevada Governor Joe Lombardo has signed a $380 million bill that will help fund a new baseball stadium for the Athletics on the Las Vegas Strip. 
Even with all the tailgating, it was a very sobering day for A's fans.       
As the barbecuing, beer drinking, and baseball talk went on, the talk was all about the A's leaving. So we asked some fans, do they think the A's are really gone? 
"Honestly, to me, it kind of looks like they're gone. I mean I'm hopeful that they stay, but the odds are definitely not in our favor," said A's fas Aaron Bennett. "I don't think there's a change that they'd really stay here. The city doesn't want them here. The manager doesn't want them here," said his buddy Jack DeAngelo.
"Unfortunately, you know, I got to buy that trip to Vegas every now and again, just to see my favorite team compete," said fan Armoni LeGras. "I do feel like they're probably gone. I would love to see them stay. We would love to be able to continue to come to games as a family," said fan and mom Emily Duncan.
A's owner John Fisher will need a lot more money to erect the $1.51 billion stadium. "That doesn't include the moving a franchise, building an organization, office space, all the boring things. That's several additional hundred million," said pro sports consultant and former executive of numerous pro teams.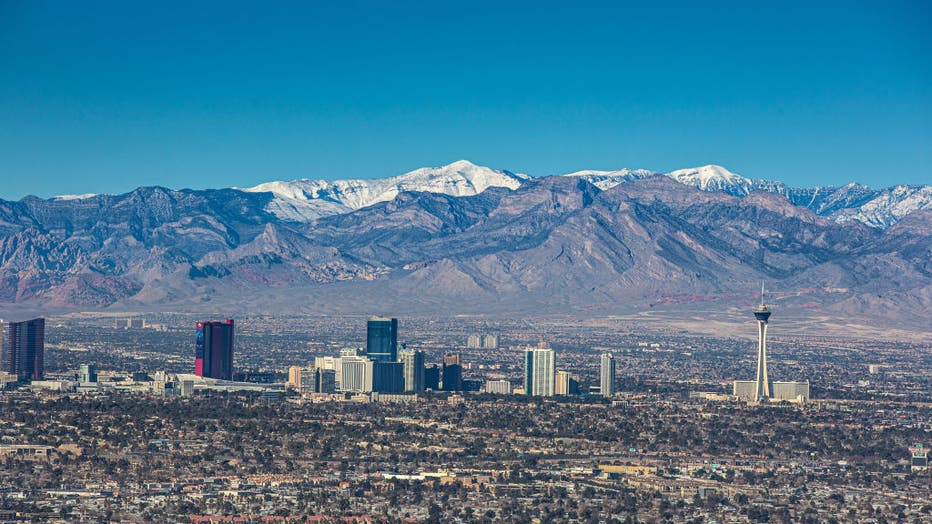 The Las Vegas Strip and snowcapped Mount Charleston is viewed in the distance from the Lake Mead National Recreation Area. (George Rose/Getty Images)
We asked if they would embrace an expansion professional baseball team?
"I think so. I think, especially after the reverse protest, you can see how many fans out here that would be happy to have a team local to support them," said Duncan. 
"Anybody who comes through, we're gonna welcome them with open arms," said LeGras.  "A new team, just more baseball. It's fun. Any sports is fun," said young DeAngelo. "I think for me that would be great because I love watching baseball. I've gone to games. That would be great," said young fan Bennett. "That's a good question. I think it would be kind of tough because a lot of people are fans of the A's," said fan Paul Phillips.
But, would Major League Baseball and its powerful antitrust exemption really want Oakland? "I think with the politics in Oakland as it is right now, it's unlikely that they'll get another team," said Phillips.
SEE ALSO: Oakland Athletics stadium deal wins final legislative approval in Nevada as MLB weighs move to Vegas
There is also this stark reality. An expansion team market would have to pay $2.2 billion just to ante up. Where's that money coming from in Oakland or any other city?" asked sports consultant Dolich.
The baseball commissioner blames Oakland. I feel sorry for the fans in Oakland. I do not like this outcome. I understand why they feel the way they do. There is no Oakland offer. They never got to the point where they planned to build a stadium at any site," said Baseball Commissioner Rob Manfred.
Oakland Mayor Sheng Thao said that the commissioner's statement is totally false that there was both a plan and financing.