Atherton has the most expensive zip code in U.S., 10 other Bay Area locations among the top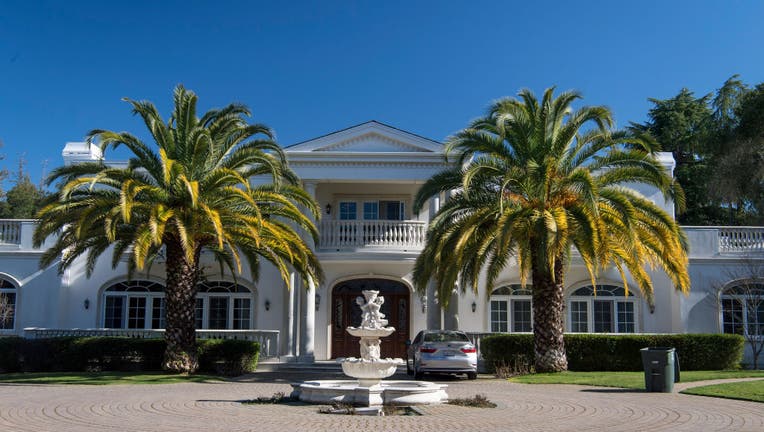 article
ATHERTON, Calif. - Home to tech executives and venture capitalists, the town of Atherton remained at the top of a list of the most expensive zip codes in the U.S., with the median price for homes sold in the tony town surpassing $8 million.
The new 2023 list by real estate research firm PropertyShark, also placed 10 other Bay Area zip codes among the top 25. 
SEE ALSO: Julia Roberts' Presidio Heights home in San Francisco sells for $500K below asking price
Atherton held its first place spot from last year, as it saw its median increase from $7.9 million in 2022.
"The nation's most expensive zip code remained Atherton's 94027 at a jaw-dropping $8.3 million median sale price after a 5% Y-o-Y [year-over-year] increase," researchers with PropertyShark said, adding, "For context, Atherton is almost exclusively zoned for single-family homes, with a one-acre minimum lot requirement dating back to the 1920s."
Researchers said that despite an overall trend nationwide of median home sales prices falling, Atherton's rising median demonstrated that the most exclusive areas in the country were still seeing growth.
The San Mateo County town was followed by Sagaponack, New York (11962), which was the only other location that saw its median home sales price exceed $8 million.
New to the top 10 this year was Stinson Beach (94970), in sixth place, shooting up from #21 last year, after it experienced a remarkable 27% year-over-year increase in its median home sales price, according to PropertyShark. 
Stinson Beach's median of $4.5 million tied with Water Mill on New York's Long Island.
Bay Area zip codes that also ranked among the top were in Los Altos which took the 12th and 13th slots. The city's zip code of 94024 had a median of $4 million and its zip of 94022 had a median just under that.
Portola Valley (94028), Saratoga (95070), Palo Alto (94301), Ross (94957), Belvedere Tiburon (94920), Hillsborough/Burlingame (94010), and Los Gatos (95030) all made the top 25, with their median home sale prices ranging from $3.1 million to $3.8 million.
Notably, Marin County's town of Ross saw a big drop on the annual list, falling to #21 from #3 last year. "This is likely attributed to a decrease in the average size of the properties sold," analysts said. "In 2022, the homes that changed hands in Ross had an average square footage of 4,496, whereas this year, the average size of homes sold was only 3,147 square feet."
SEE ALSO: Historic Oakland Hills home built for jazz great Dave Brubeck being sold for $3M
Overall, the Bay Area held 37 of the nation's 100 most exclusive zip codes.
"The Bay Area continued to maintain its status as the most expensive metropolitan area in the U.S.," researchers said, though they pointed to a shift compared to last year, when 46 Bay Area zip codes made the list. 
"The Bay Area's most expensive zip codes continued to be concentrated in Santa Clara County (16 zips), followed by San Mateo (8), Marin (6), Contra Costa (4) and San Francisco (3) counties," PropertyShark said.
There was one Bay Area county that didn't make the list his year. "Alameda County — which previously claimed three zip codes among the country's most expensive — had no zips in the top 100 this year," researchers noted. 
PropertyShark said while California had a heavy presence in the top 100, the state too lost some zip codes from the previous year.
"California continues to hold its position as the most expensive state in the U.S. for homebuying," researchers said. "That said, California dropped 11 zip codes compared to last year, when 90 were among the top 100 most expensive."
Click here for the full list.