Bail set at $4.8M for Newark man who took hostages in Antioch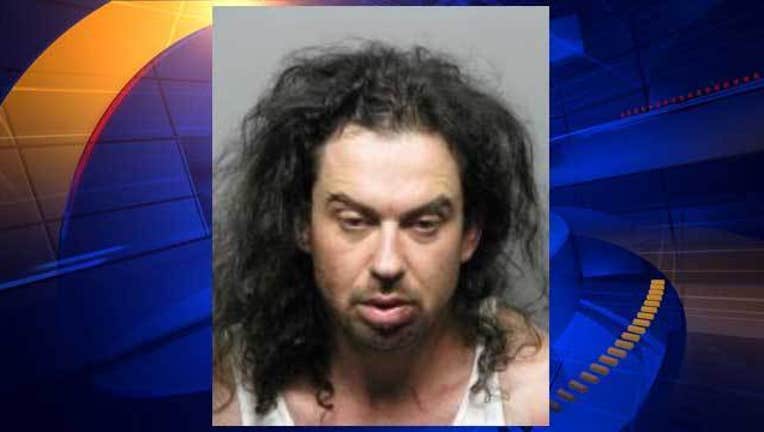 article
ANTIOCH, Calif. (KTVU and wires) -- Bail has been set at nearly $5 million for a Newark man who allegedly took two people hostage at a gas station in Antioch on Wednesday and is now facing charges including kidnapping for extortion, Antioch police said Friday.
Horacio Gutierrez, 35, was arrested after an hours-long standoff Wednesday, according to police.
Police Friday said the district attorney's office filed 16 charges against Gutierrez, including four counts of kidnapping for extortion, false imprisonment, carjacking, four counts of attempted carjacking, brandishing a gun at police, auto theft, possession of stolen property, being a felon in possession of a firearm and an enhancement for a prior prison sentence.
His bail is set at $4.8 million, police said.
A call to the Contra Costa County District Attorney's Office was not immediately returned.
Gutierrez took the owner and an employee hostage at an Arco gas station, located at 2610 Contra Loma Blvd. Wednesday afternoon, police said.
He sought shelter inside the station after a California Highway Patrol officer fired a single shot in his direction, according to Antioch police Chief Allan Cantando.
No one was hit by the gunfire and the hostages were uninjured in the standoff.
The hostage situation was the culmination of a series of carjackings and a police pursuit that led officers from Antioch to Pittsburg, Concord, Brentwood and back to Antioch.
The ordeal began around 11:10 a.m., when Cantando said Gutierrez crashed a vehicle that had been stolen out of Walnut Creek on the corner of West 10th Street and Auto Center Drive in Antioch.
Gutierrez ran away from the crash scene and then carjacked another vehicle at a nearby business, police said.
The owner of the car left his cellphone inside, which Cantando said allowed police to track the vehicle as Gutierrez drove to Pittsburg, Concord, Brentwood and then back to Antioch.
Gutierrez eventually ditched the cellphone, but by then, a California Highway Patrol helicopter was circling overhead and patrol cars were in pursuit.
Officers broke off the chase at one point when Gutierrez started driving the wrong way, but the helicopter continued to track the car from the sky.
Eventually, officers placed spike strips down on the roadway and Gutierrez lost control, crashing the car near the L Street off-ramp of state Highway 4, Cantando said.
That's when Gutierrez ran into a nearby Arco station, where he took the two people hostage. He remained inside the store for several hours before finally surrendering, according to Cantando.
Cantando said Gutierrez has an "extensive" criminal history, including arrests for burglary, drugs and vehicle theft.