Bay Area home prices, home sales continue to fall as mortgage rates hit record highs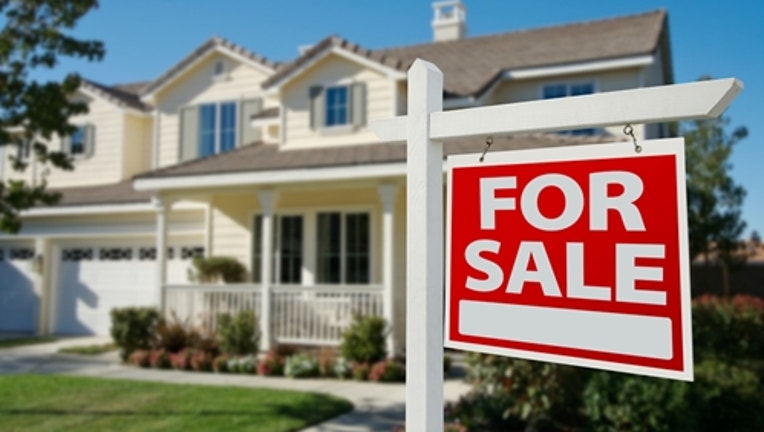 article
SAN FRANCISCO - The Bay Area saw another drop in home prices last month, as mortgage rates continued to soar.
New figures from the California Association of Realtors (C.A.R) showed the region was one of the only in the state to see a year-over-year decline in the median home price. 
In July, Bay Area home prices were down .3% from a year ago, and they fell 5.2% compared to the previous month. The median stood at about $1.2 million, according to C.A.R. 
SEE ALSO: Kris Kristofferson's Northern California oceanfront property hits market at $17.2M
Prices in the other regions analyzed by the association, except the "Far North," which saw a steep 7.1% year-over-year price decline, either remained the same or saw increases. C.A.R.'s "Far North" region comprised of Butte, Lassen, Plumas, Shasta, Siskiyou, and Tehama counties.  
In the Bay Area, San Francisco saw the biggest drop in the median price of homes, dipping more than 14% to $1,460,000 in July. It fell 8.5% from the previous month. 
Napa County also saw a significant year-to-year drop of about 13%. But compared to the previous month, prices were actually up almost 10%. The median home price in that county was $927,500 in July, up from $843,750 the previous month. 
Other notable figures showed Sonoma County with an almost 4.5% increase in home prices from a year ago, with the median price for a home at $850,960 in July. 
Solano County had the lowest home prices with a $600,560 median. 
By contrast, San Mateo County had the highest median in the Bay Area at $1,984,000. That was down almost 3% from a month ago when the median was $2,039,000.
SEE ALSO: Home prices fell in Bay Area cities, experiencing biggest declines in country: study
The number of homes being sold was also down in the Bay Area, falling more than 14% last month compared to a year ago. home sales were down 16%, From the previous month. 
Alameda County saw the steepest decline in sales year-over-year with a 19% drop. The median home price there last month stood at $1,260,000.
San Mateo had the biggest month-to-month drop in sales, falling more than 29%. 
Realtors said despite the slowdown in sales, the Bay Area housing market remained competitive. 
"Many in the market aspire to become homeowners and are actively looking to buy, but the shortage of homes for sale and elevated mortgage rates remain challenging headwinds for them," said Bay Area realtor and C.A.R. President Jennifer Branchini.
On Tuesday, Bankrate.com said the current interest rates in California were 7.69% for a 30-year fixed mortgage.
Last week, Freddie Mac said that the U.S. 30-Year fixed-rate mortgage had reached its highest level in more than 20 years.
C.A.R. said that mortgage rates were expected to remain elevated this month and next, and "a 'lock-in effect' may prevent any meaningful improvement in supply conditions for the rest of the third quarter." 
But the realtor association said home sales could improve by the winter season, as industry experts expected interest rates to moderate later this year if inflation eased further.