Bay Area woman busted on charges she cyberstalked Kris Jenner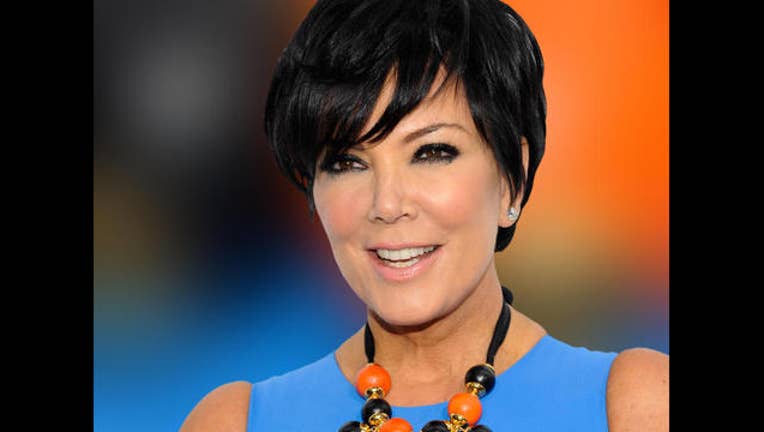 article
OAKLAND, Calif. (KTVU) - A Bay Area nurse's assistant from Newark was arrested Thursday on federal stalking and computer hacking charges. 36-year-old Christina Elizabeth Bankston is said to have harassed TV personality "Kris Jenner and associates" according to a Department of Justice news release.
This case is under investigation by the FBI. Bankston was arrested at her home by FBI special agents.  Her arrest was pursuant to a 15-count indictment returned by a federal grand jury on July 26 and was unsealed today. She's scheduled to make her first appearance at United States District Court in Oakland on Friday.
"This defendant is charged with stalking her victims over six months," said United States Attorney Eileen M. Decker.  The victims include Jenner, members of her family and two assistants.
"The defendant's criminal conduct included hacking personal accounts, impersonating her victims, extortion, and 'swatting.' This case illustrates that stalking is a very serious criminal offense. Such conduct can put lives in danger, cause considerable stress and anxiety to victims, and consume considerable law enforcement resources to respond to the false emergency calls. We take seriously the defendant's reckless and outrageous electronic intrusion into the private lives of the victims, and will prosecute such conduct to the fullest extent of the law," Decker continued.
Bankston is alleged to have sent a mass amount of text messages, emails and harassing phone calls.
"The defendant in this case went to great lengths to stalk and even impersonate her victims to concoct disturbing scenarios that could have put lives in danger," said Deirdre Fike, the Assistant Director in Charge of the FBI's Los Angeles Field Office.  "The violations alleged are egregious and the criminal charges should serve as a warning to anyone contemplating similar behavior targeting victims, whether they are celebrities or not."
According to the indictment, among other things, Bankston:
·         made multiple phone calls in which she impersonated Kristen Jenner, some of which involved false claims that Kristen Jenner had cancer and needed help, and one in which Bankston falsely told law enforcement that a family member was attempting to commit suicide at Kristen Jenner's residence;
·         sent numerous electronic messages to Kristen Jenner, in which Bankston claimed to be tracking Kristen Jenner and to have put tracking devices on Kristen Jenner's vehicle, with some messages specifically referencing that Bankston was stalking Kristen Jenner and her family;
·         sent harassing and threatening text messages to Caitlyn Jenner;
·         gained unauthorized access to Kristen Jenner's iCloud account, which allowed Bankston to impersonate Kristen Jenner in text messages to Caitlyn Jenner and one of Kristen Jenner's children, some of which Bankston later threatened to release publically;
·         hacked into the email account of another member of the Jenner family;
·         made Internet postings that published telephone numbers for Kristen Jenner, two family members and a friend;
·         gained unauthorized access to Kristen Jenner's Instagram account and publicly posted comments under Kristen Jenner's name and likeness that include disparaging comments about a member of Jenner's family; and
·         falsely told law enforcement that someone was going to Kristen Jenner's residence to commit a massacre.

The defendant faces six counts of stalking, four counts of computer hacking, one count of extortion by threat and four counts of aggravated identity theft. The cyberstalking and computer hacking offenses carry a statutory maximum penalty of five years in federal prison. The lesser charge could amount to a two-year consecutive sentence.