Bear plays hide and seek with man in front of Arnold home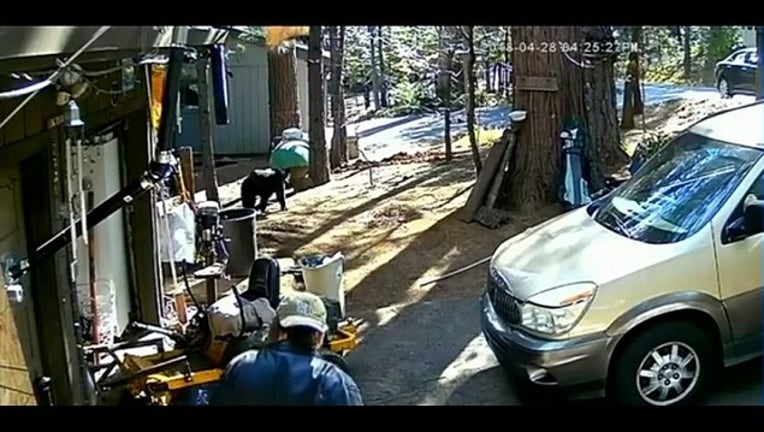 article
ARNOLD, Calif. (KTVU) - Can you think of an undesirable opponent in a game of hide and seek? How about a bear?
An Arnold resident had that very exchange over the weekend in front of his home. Home surveillance footage shows Dave Ellison doing yard work. And as he's walking out of the camera range, a large bear appears from behind the house.
Ellison, who just had hip surgery and was moving around slower than usual with a cane, walked back into the camera view, which clearly showed the bear not far from him. But Ellison didn't notice the visitor right away. 
And then the bear darted behind a large tree and caught Ellison's attention. Ellison scrambled for safety, climbing over an object and venturing into what looked like a garage. 
The bear just looked like he was out to have some fun. Not once, but twice he peaked from around the tree he was hiding behind before running off.