Berkeley student detained by ICE to miss start of semester, despite help from lawmakers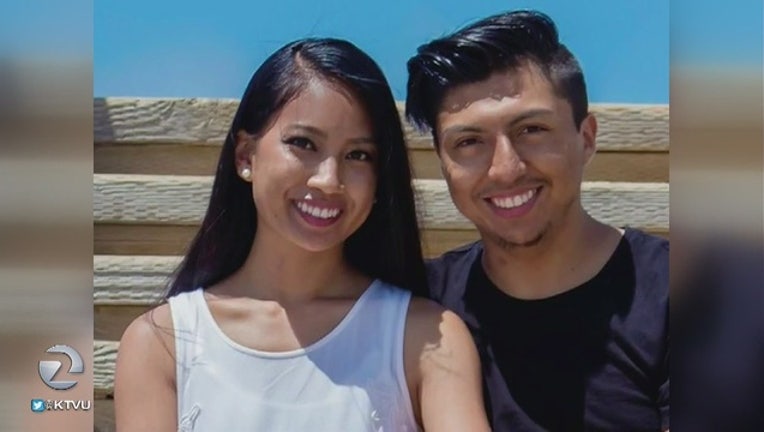 article
BERKELEY (BCN) Luis Mora, a University of California, Berkeley student detained by immigration officials for overstaying his visa, will miss the first few days of the Spring semester despite help from elected officials, his lawyer said today.
Mora, a 20-year-old pre-law student, was detained Dec. 30 at a U.S. Customs and Border Protection checkpoint roughly 25 miles from Mexico in the Jamul area of unincorporated San Diego County. He was in Southern California over the holiday visiting with his partner, according to Attorney Prerna Lal with the East Bay Community Law Center.
He was transferred into the custody of U.S. Immigration and Customs Enforcement last week. The agency is holding him at Otay Mesa - a private prison facility recently accused of violating human traffic laws in a class-action lawsuit covered by the Los Angeles Times.
Mora has a bond hearing, which could lead to his release, scheduled for Jan. 17, but school starts Jan. 16.
Lal says she's working with his professors to let them know that he'll be absent. She's also been working with local and federal lawmakers to secure Mora's release.
"I am deeply concerned by the arrest and detention of Luis Mora," U.S. Representative Barbara Lee said on social media. "We are seeking Luis' immediate release."
Sen. Dianne Feinstein has also said her office is in contact with Lal to see how they can help with Mora's case.
Berkeley Mayor Jesse Arreguin fully supports the effort to have Mora released, and has urged ICE officials to exercise prosecutorial discretion and release him, according to a statement he issued today.
"Luis is a dedicated student and community member and represents the best of what immigrants have to offer our country," Arreguin said. "He should be given a chance to finish his education, not wrenched from the country that has been his home since he was 11..."
Lal said that Mora was being treated poorly in custody, but that's improved significantly since Arreguin, Feinstein and Lee got involved.
"The guards at Otay Mesa know who he is now," Lal said. "If his case wasn't in the media, that would not be happening."
"They started being nice to him, because they were calling him all sorts of names," Lal said. "They treat people like animals basically."
Mora was born in Colombia, but his family comes from Ecuador. He arrived in the U.S. legally with his mother when she was seeking medical treatment for cancer. She took odd jobs to support her son but left the country after he started college, according to Lal.
Mora has no immediate family left in the U.S.