Berkeley to vote on 'Sanctuary City Contracting Ordinance' to stop doing business with data brokers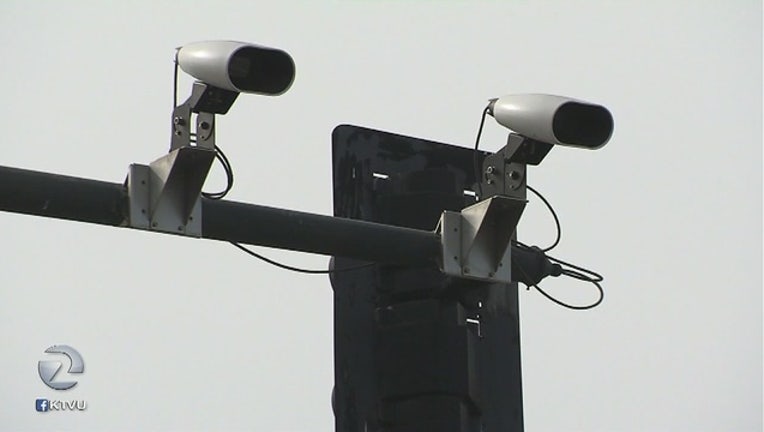 BERKELEY, Calif. - UPDATE: The city manager tabled the vote to Nov. 3.
The Berkeley City Council on Tuesday night is poised to approve a "Sanctuary City Contracting Ordinance," meaning it will sever all ties with data broker companies that share personal information with ICE.
Namely, the companies in the Bay Area that share this information are Vigilant Solutions in Livermore and Palantir Technologies in Palo Alto. There are 14 companies in all that do this nationwide.
If Berkeley approves the ordinance as expected, it will be the second council in the country to vote on this type of prohibition, said Brian Hofer, a member of Deport ICE and the chair of the Oakland Privacy Advisory Commission.
Richmond voted to stop contracting with these data sharing brokers in May, and the council did not renew a contract with Vigilant because of it. He said Oakland, Berkeley and Alameda are poised to vote on the issue in November and December.
Representatives from Palantir and Vigilant did not immediately respond for comment on Tuesday morning.
But in May, Vigilant responded to the Richmond ordinance by sending an email that stated in part:  "It is regrettable that the Richmond City Council has made this decision, particularly as it is based on an erroneous allegation. We do not provide personal information to ICE. Instead, the data provided to ICE is through a contract with a third party. This contract provides access to Vigilant Solutions' commercial data. Agency-collected data maintained by Vigilant Solutions belongs to the agency, and it is up to the agency to share with other agencies – including ICE, as permissible by state law and agency policy." 
ICE spokesman Richard Rocha said he didn't have a comment at this time.
Data brokers, or information resellers, collect, repackage and aggregate personal information about consumers and then resell that information to customers. In this case, the customers involved include Homeland Security Investigations and ICE.
Hofer, who has been spearheading the charge, said that in February, the Alameda City Council rejected a $500,000 proposal to purchase automated license plate readers from Vigilant over privacy concerns, and in March, the San Pablo City Council tabled a $2.49 million proposal which included license plate readers from Vigilant over the same data sharing issues.