Buddhist monk charged with attempted murder for stabbing of fellow monk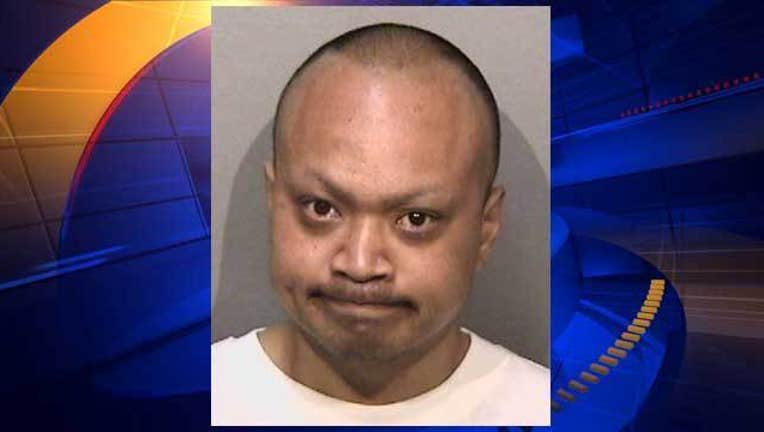 article
OAKLAND, Calif. (KTVU and wires) -- A Buddhist monk has been arrested and charged with trying to stab a fellow monk to death at an Oakland temple last week, prosecutors said Tuesday.
Phen Sokphanna, 30, was arrested Thursday afternoon at his home in Castro Valley. He was charged Monday with attempted murder and aggravated mayhem, according to court documents.
Police said Sokphanna grabbed two knives and stabbed 66-year-old Mahamonirath Pinn several times in the head and face. Police responded at 6:19 p.m. and found Pinn suffering stab wounds.
Pinn was taken to a hospital in critical but stable condition. Sakophanna fled before police arrived.
A man at the Branch of International Community of Khmer Buddhist Monks Center at 624 Douglas Ave. confirmed last week that the two men were monks there.
Pinn was shown a photo of Sokphanna and he confirmed Sokphanna was the man who stabbed him, according to court filings by Oakland police Officer Michael Troupe. A witness also identified Sokphanna as the suspect.
Sokphanna admitted the stabbing after his arrest, according to Troupe.
He remains in Santa Rita Jail without bail and was scheduled to appear in court for arraignment Tuesday morning.
Police are asking anyone with information about the assault to contact Oakland police at (510) 238-3426.