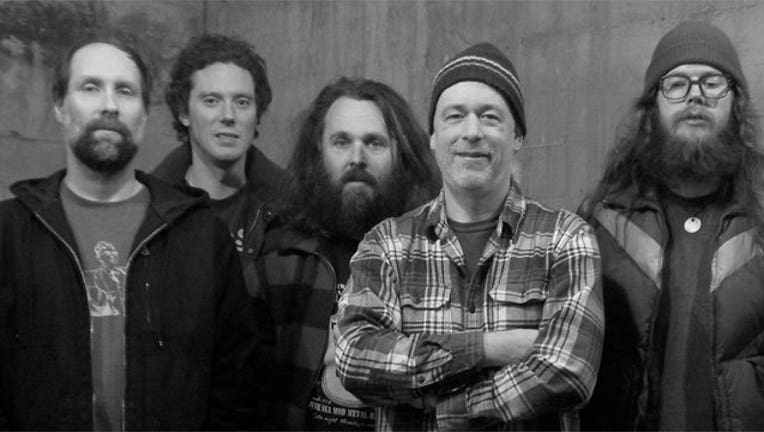 article
One of the most acclaimed indie-rock bands of the past quarter century, Built To Spill performs songs from its new effort Untethered Moon at this sold-out show at San Francisco's Independent Sunday night.
The creative vehicle of guitarist Doug Martsch, the band first formed in Boise, ID, when the songwriter teamed with guitarist Brett Netson and drummer Ralf Youtz in 1992. After a pair of acclaimed independent releases, Martsch signed a deal with Warner Bros. giving him substantial creative control of the band's albums.
That freedom allowed Martsch to experiment with extended song structures built around his epic guitar solos influenced by J. Mascis and Neil Young; Built To Spill's major label debut  Perfect from Now On in 1997 and and the follow-up Keep It Like a Secret would be hailed as indie-rock masterworks.
Martsch has remained the sole constant in the band since, putting out his meticulous guitar symphonies and regularly touring with a shifting line-up of supporting players. Fresh from supporting Death Cab For Cutie at the Greek Theatre in Berkeley last weekend, Built To Spill offers up songs from the group's first album in six years, Untethered Moon, along with classic tracks and eclectic covers when they play for their Bay Area fans at this sold-out show at the Independent. Portland, OR-based outfit Genders and San Francisco quartet Vanwave also appear.
Built To Spill
Sunday, July 19, 8 p.m. $25 (sold out)
The Independent