California faces more rain, storms, and potential floods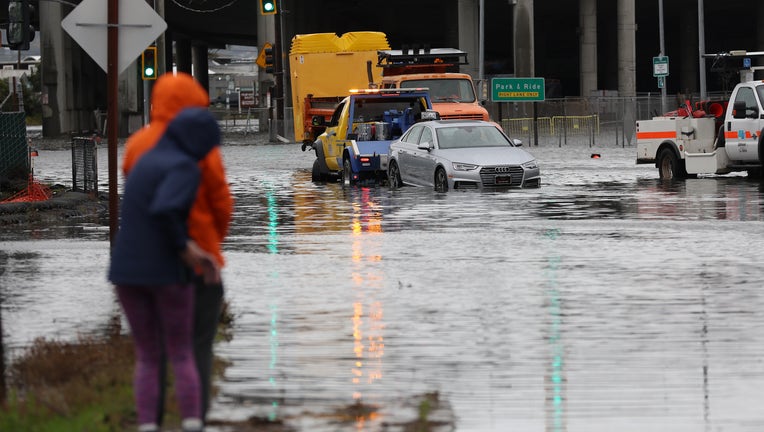 article
SAN FRANCISCO - California braced for more stormy weather with rain expected to sweep across the northern part the state on Saturday, raising the potential for road flooding, rising rivers and mudslides.
Rain was forecast for the Bay Area Saturday with a brief dry period on Sunday and heavier storms due to arrive Monday. The National Weather Service issued a flood watch for a large swath of Northern and Central California with 6 to 12 inches (15 to 30 centimeters) of rain expected through Wednesday in the Sacramento-area foothills.
SEE ALSO: EXPLAINER: Storms put California levees to the test
In the Los Angeles area, light rain was forecast for the weekend with stormy conditions expected to return Monday with the potential for up to 8 inches (20 centimeters) of rain in the foothills. High surf was expected through Tuesday, with large waves on west-facing beaches, the National Weather Service said.
The wet weather comes after days of rain in California from Pacific storms. A series of recent weather systems have knocked out power to thousands, flooded streets, battered the coastline and caused at least six deaths.
READ MORE: More treacherous rain is headed for the Bay Area, here is how it could affect you
Since December 26, San Francisco received more than 10 inches (25 centimeters) of rain, while Mammoth Mountain, a popular ski area in the Eastern Sierra, received nearly 10 feet (3 meters) of snow, the National Weather Service reported.
The storms won't be enough to officially end California's ongoing drought but they have helped.