California man isn't asked, doesn't say where missing son is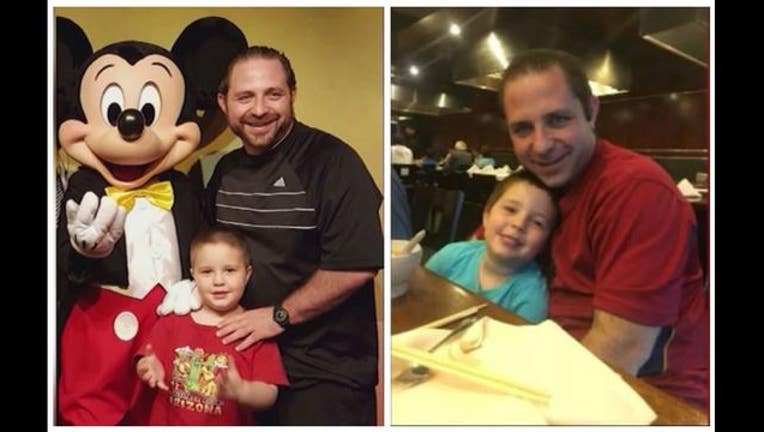 article
LAS VEGAS (AP) - A California father told a judge on Tuesday that he wasn't hiding from authorities when he was arrested in Las Vegas, and will not fight his transfer in custody to Los Angeles to face a murder charge in the disappearance of his 5-year-old son.
Aramazd Andressian Sr. wasn't asked and didn't say where his son is, and his lawyer later said he didn't know either.
"I wish I did. I wish we all did," attorney Daniel Nardoni told The Associated Press in a brief telephone interview.
Andressian stood alone in court in shackles, said he will not fight extradition to Los Angeles, and referred to the 47 days he spent in Las Vegas while authorities in California have looked for Aramazd Andressian Jr.
The father was arrested Friday and is being held at the Clark County jail in Las Vegas on $10 million bail.
"If California wants me they can come and get me," he told Justice of the Peace Eric Goodman. "I never came here in an intent to flee."
Nardoni has said Andressian never harmed his son and is innocent of criminal charges.
The attorney declined to say why his client was in Las Vegas, and rejected what he characterized as detectives' theories that Andressian killed the boy to get back at his estranged wife for a tumultuous relationship.
"He denies that to his last breath," Nardoni said.
The search for the boy began April 22, after Andressian Sr. was found passed out in a car in a park in South Pasadena, California. Sheriff's officials said he had taken prescription pills and the car was doused with gasoline in an apparent attempt to take his own life.
Investigators think the boy was killed early April 21 after a family trip to Disneyland.
Andressian told authorities he drove that day about 145 miles (230 kilometers) to California's Lake Cachuma. Sheriff's homicide detectives have searched the lake twice in the past few months, using dogs and a dive team. No body has been found.
The boy's mother, Ana Estevez, said in a statement released by the Los Angeles sheriff's office that her heart was "shattered" and she will miss her son "every day for the rest of my life."
Los Angeles County District Attorney Jackie Lacey said Monday she was confident prosecutors can prove a murder case without a body, but conceded it will be a challenge.
Sheriff's officials and federal agents said they arrested Andressian because they feared he planned to leave the U.S. and go to a country without an extradition agreement with the U.S. Authorities did not name the country.
___
Balsamo reported from Los Angeles. Find him on Twitter at http://twitter.com/MikeBalsamo1