California regulators block proposed assault weapon rules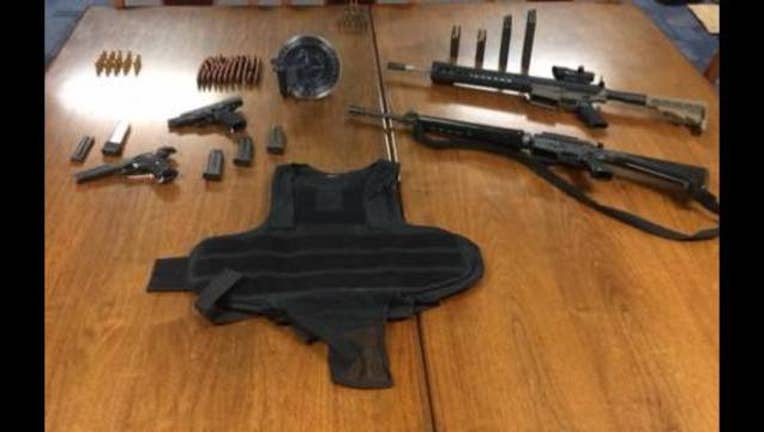 article
By DON THOMPSON
Associated Press
SACRAMENTO, Calif. (AP) -- California regulators announced Tuesday that they have temporarily blocked proposed new rules on assault weapons.

The state's Office of Administrative Law released a two-paragraph notice, without explanation, rejecting the proposed regulations submitted by the state Department of Justice in May.

Spokesmen for Attorney General Xavier Becerra, who runs the department, did not return multiple requests for comment. Gun-owners' rights groups said the proposed regulations would include too many firearms in the state's assault weapons definition.

Lawmakers passed a bill last year to outlaw new rifles that include devices known as "bullet buttons," which help gun users rapidly reload. The buttons let shooters quickly remove ammunition magazines using the tip of a bullet or other small tool, and were developed by manufacturers to get around a California ban on new rifles with magazines that can be detached without the aid of tools.

The law lets residents keep weapons they already own with bullet buttons, rifles that are often referred to as being "California compliant," but requires that they register them.

Gov. Jerry Brown on Tuesday signed a bill extending the deadline for assault weapons owners to register their weapons by six months, from Jan. 1 to July 1, 2018. The justice department is writing regulations around what weapons and attachments are included and how gun owners would register their weapons, among other things. Those regulations must be approved by July 1, 2018, in order for registrations to begin.

Chuck Michel, attorney for the National Rifle Association and its affiliated California Rifle & Pistol Association, said Becerra's office inappropriately used a limited exemption in the assault weapons law to avoid public comment on the new regulations.

The Legislature allowed justice officials a limited exemption from the usual public comment for procedural regulations such as how gun owners would register their weapons, what forms would be needed and what fees would be charged.

But opponents say officials used that limited authority to avoid public hearings altogether on the substance of the regulations, such as what weapons or attachments would be covered.

Those proposed rules then were drawn too broadly and would classify too many firearms as assault weapons, opponents argued. Michel's group counted more than 40 new assault weapons definitions.

"It seems like they're trying to stretch the law to cover a lot of guns that shouldn't be deemed to be assault weapons under the law," Michel said.

Justice officials previously submitted similar proposed assault weapons regulations to the Office of Administrative Law in December but withdrew them in February. Michel said Becerra could appeal this week's rejection by state regulators to Gov. Jerry Brown.

Brown signed six total bills last year to stiffen gun laws that are already among the strictest in the nation following high-profile mass shootings.

Judges in Sacramento and San Diego counties are considering whether to delay a law that goes into effect July 1 that requires gun owners to give up magazines holding more than 10 bullets. Another law would impose restrictions on buying ammunition starting next year.