Carr Fire in Redding grows but not significantly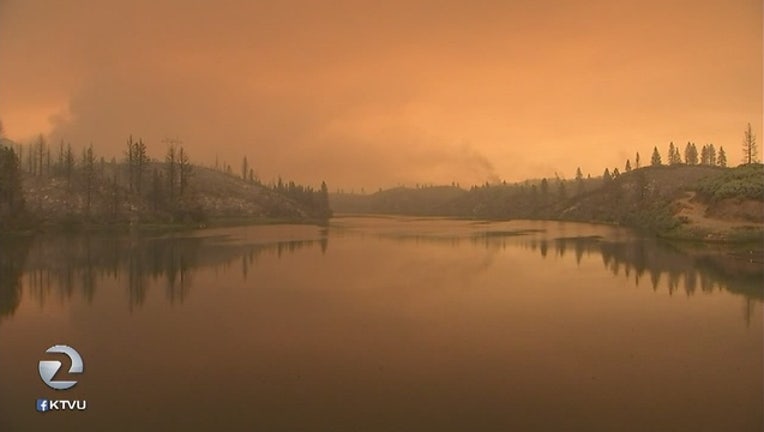 REDDING, Calif. (AP) - Fire officials say a deadly Northern California wildfire that has destroyed more than 500 buildings and is threatening thousands more did not grow as dramatically overnight, though crews are still struggling to corral it.
California Department of Forestry and Fire Protection spokesman Anthony Romero said Sunday the fire in the Redding area grew by roughly 9 square miles (23 square kilometers) to 139 square miles (360 square kilometers). It remains 5 percent contained.
Romero said there are still many uncertainties that could cause the fire to explode. Crews have been dealing with gusty winds and hot temperatures.
A vehicle problem ignited the fire Monday, but it wasn't until Thursday that the fire exploded and raced into communities west of Redding before entering city limits.
The fire has left five people dead, including a 70-year-old woman and her two young great-grandchildren. It has destroyed 517 buildings and damaged another 135. More than 5,000 structures are threatened and tens of thousands of people are under evacuation orders.