Chick-fil-A agrees to settle lawsuit over higher delivery prices, find out out how to file a claim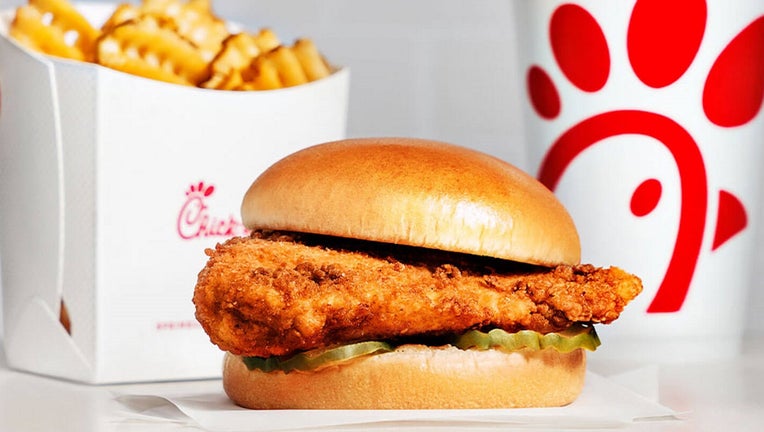 article
ATLANTA - Chick-fil-A, which is based in Atlanta, has agreed to pay $4.4 million to customers after being accused of raising the prices on food ordered through their delivery app, according to Top Class Actions. 
A federal lawsuit filed Oct. 3 in the state of Georgia by plantiffs Eboni Brown, Tanique Clarke, Travis Johnson, Dominic Greetan, Friday Frazier and Keisha Rabon.
Chick-fil-A advertised its delivery as a low-cost option but then marked up prices on products only for delivery, according to the complaint. Prices were marked up as much as 25 to 30%, according to Insider. That meant that an identical order of 30 chicken nuggets cost $5 to $6 more when ordered for delivery than when ordered for pickup or in-store. 
The settlement includes a $1.45 million cash fund and $2.95 million gift card fund. Customers will be able to choose between cash or a gift card. As part of the settlement, Chick-fil-A has also agreed to add a statement to its website and app that prices may be higher for delivery orders. Chick-fil-A, which has not admitted guilt, also agreed to provide email addresses to the settlement administrator in order to inform those who might be eligible for a refund.
Insider says a recent report found prices for Chipotle, Chick-fil-A and McDonald's were 20% to 38% higher on delivery orders made through appls like Uber Eats and DoorDash. Insider says that the restaurants set the menu prices, not the delivery apps. 
HOW TO GET MONEY OR A GIFT CARD
Keep an eye on your email inbox. When the claim form goes online, you will need to provide your name, email address, phone number and certification that you are eligible to receive part of the settlement.
Customers could receive $29.95 in cash or a $29.95 gift card. However, those amounts could be lowered depending on how many customers file a claim.