CHP: I-80 closed from Colfax to state line due to multiple spin-outs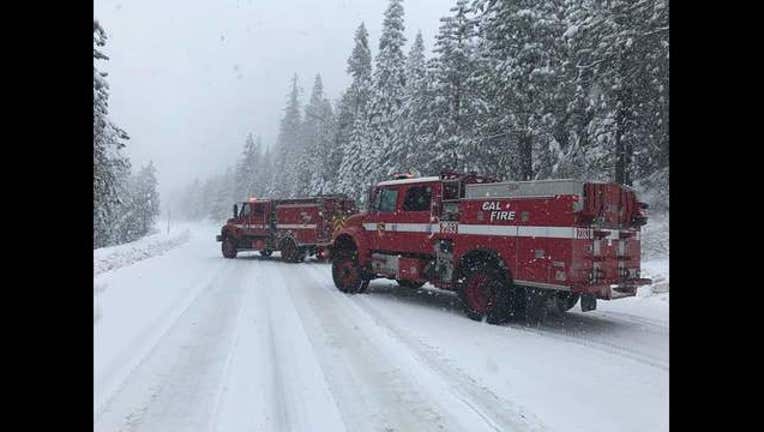 article
By Bay City News Service
California Highway Patrol is reporting Interstate 80 is closed Saturday from Colfax to the state line due to multiple spin outs from wintry conditions. 
CHP Truckee tweeted the alert at 3:25 p.m. 
Another very cold storm system is expected to bring snow to Bay Area peaks by Sunday morning, along with a chilly dip in temperatures Sunday night, forecasters said.
Late Saturday through early Sunday afternoon, 2 to 4 inches of powder could accumulate above 1,500 feet in the North Bay mountains, East Bay hills and Santa Cruz mountains -- with more than 4 inches possible above 2,000 feet, according to the National Weather Service.
Driving conditions may be hazardous on Highway 35 (Skyline Boulevard) in the Santa Cruz Mountains, and along other routes in the region's higher elevations, forecasters said.
Rain is also expected throughout the Bay Area through Sunday, with decreasing showers throughout the day.
Saturday night will see temperatures ranging from the upper 30s to low 40s throughout the region.
On Sunday night, after rains have subsided, lows will be in the upper 20s to upper 30s, except in San Francisco, where temperatures will be about 40 degrees.
Weather advisories are available at https://www.wrh.noaa.gov/map/?wfo=mtr
KTVU contributed to this report