Cold 'inversion layer' means Bay Area air quality not so good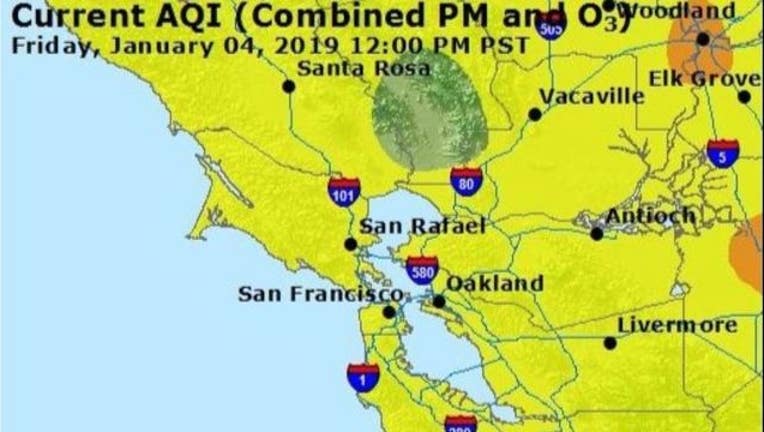 article
OAKLAND, Calif. (KTVU) - The air quality wasn't so good on Friday for the majority of the Bay Area.
The average AQI was 92, or moderate, throughout the region, according to the EPA's Air Now website.
That number is a far cry from dangerous levels in November, when areas in Northern California had the worst air quality rankings in the world because of the fallout from the Camp Fire in Butte County. Cities such as Richmond reported an AQI of 323 at the time. 
But still, the Bay Area's air is usually below 50 and gets a "good" rating. 
Bay Area Air Quality Management District spokeswoman Lisa Fasano explained the moderate rating often comes in wintertime when there is an inversion layer of cold, still air, which makes "the pollution just sink and sit there."  
While there was no Spare the Air alert issued for Friday, Fasano said that the air quality district issues a general "Winter Spare the Air" recommendation from Nov. 1 to Feb. 28, asking that people not to light their fireplaces during the winter to prevent the smoky pollutants from entering the atmosphere. 
The AQI is expected to go back down to good levels on Saturday, when a system of rain is expected to move in.