Concord man sentenced in execution-style slaying during baptism ceremony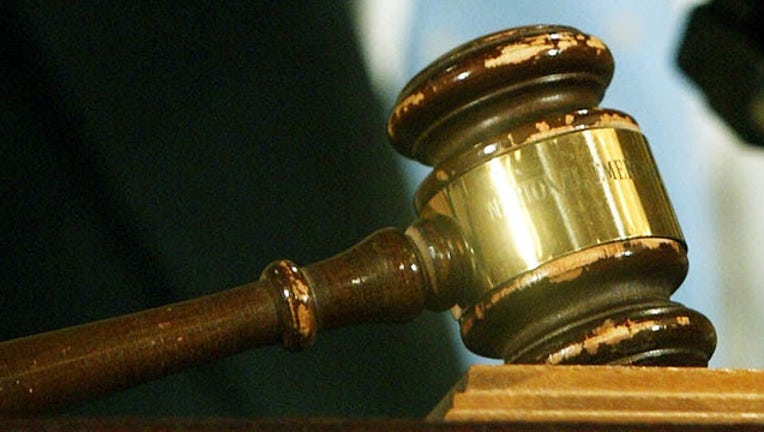 article
MARTINEZ, Calif. (KTVU and wires) --  A judge has sentenced a Concord man to 60 years to life in prison for the "execution-style" murder of a Brentwood resident during a baptismal celebration in 2013, according to his attorney and a prosecutor.
Vincent Ochoa, who was 29 when he shot 25-year-old Ismael Garcia Ramirez the night of April 6, 2013, was sentenced to 25 years in prison for homicide, 25 years for using a firearm resulting in great bodily injury or death and 10 years for committing the crime to benefit a criminal street gang, his attorney, public defense attorney Elizabeth Harrigan, said.
Although the judge had some discretion in the sentence, Harrigan said two of the three crimes required mandatory sentences upon conviction.
A large number of spectators crowded the courtroom to watch the hearing, including several of Ramirez's family members, and a large number of people for the defendant, prosecutor Simon O'Connell said.   O'Connell said Ramirez died a "senseless death."
"A young man is shot execution style at a baptism and there's no justice in that," O'Connell said. "Nothing will bring Ismael Ramirez back."
The night of the shooting, friends and family were gathering in the parking lot of 1090 Mi Casa Court, near Monument Boulevard, for a baptismal celebration.
As the night wore on and more alcohol was consumed, the celebration turned into an after-party of sorts, and O'Connell said Ramirez, an invited guest, made a few belligerent comments, which ultimately led to the orchestration of his murder.
Ochoa was called to the party, where he arrived in front of children playing soccer and parents holding babies, O'Connell said. He put a gun to Ramirez's forehead and said, "Are you the tough guy now?" before pulling the trigger.
Ochoa, a reputed gang member, believed no one would testify in court against him, but O'Connell credited bilingual officers at the Concord Police Department with building trust within the community that ultimately led to five eye-witnesses placing Ochoa as the shooter.
   "The family of Ismael Ramirez will forever be asking why this happened and as a community, we should ask why these kinds of crimes have to occur like this," O'Connell said.
The jury deliberated for roughly a day before convicting Ochoa, Harrigan said.