Driver in Livermore double fatal DUI crash facing murder charges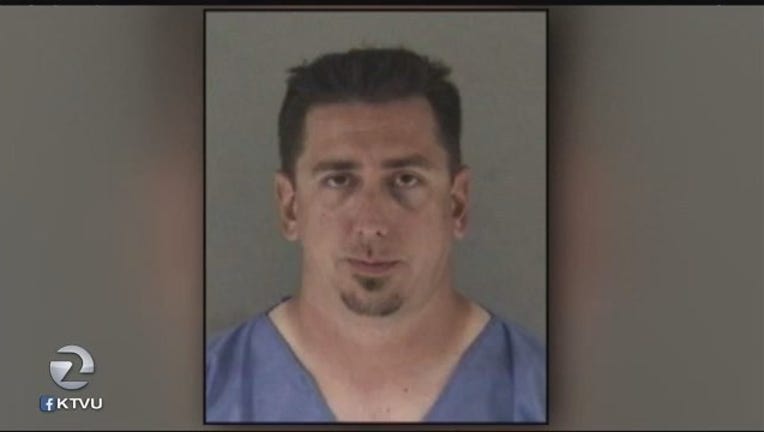 OAKLAND, Calif. -- The Alameda County District Attorney announced Thursday that the man arrested in a fatal DUI crash in Livermore that killed a mother and her 14-month-old daughter in early May has been charged with two counts of murder.
District Attorney Nancy E. O'Malley said 35-year-old Brian Jones has additionally been charged with two counts of felony driving under the influence of alcohol causing injury.
The complaint includes multiple victim clauses as well as excessive speed clauses.
The fatal incident happened on Saturday, May 2, when Jones was driving recklessly through residential streets in Livermore while under the influence of alcohol, traveling at speeds that ranging from 75 mph to 99 mph.
At 6:50 p.m., Jones lost control of his Corvette while taking a turn in the 900 block of Murrieta Boulevard. His vehicle left the roadway, plowing into Esperanza Morales and her 14-month-old daughter Yulida as they walked on a pathway before slamming into the rear of a relative's apartment.
The accident also resulted in serious injury to two children, ages 6 and 7, who were playing in the rear patio area of the apartment at the time.
The Livermore Police Department and the California Highway Patrol conducted a thorough investigation that included accident reconstruction, blood-alcohol testing and the examination of the event data recorder removed from the wreckage of the defendant's car.
Livermore Police said Jones' blood alcohol content was nearly twice the legal limit when the crash happened.
"Esperanza Morales and her baby daughter lost their lives while visiting family Livermore. A joyous occasion turned into a nightmare that has devastated a family and stunned the community," said O'Malley. "My Office will ensure that justice is served and that Brian Jones is held accountable for his actions."
The defendant was arrested in Fremont without incident at around 4 p.m. Thursday afternoon at a home in Fremont by Livermore Police.