Emergency alert system test, reports on fire recovery scheduled for Oct. 9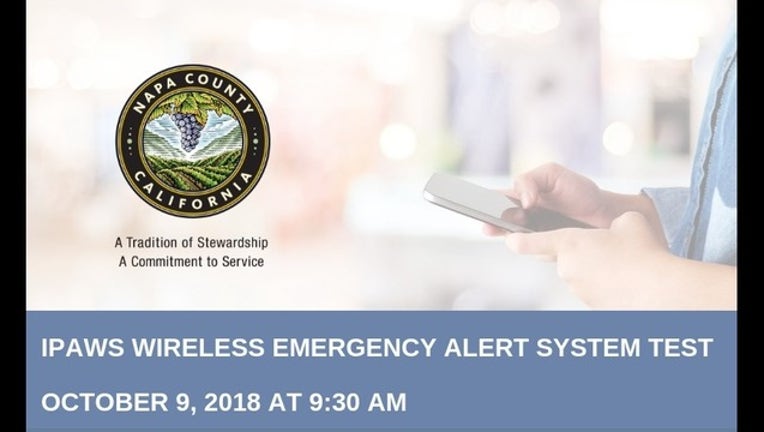 Napa County's Office of Emergency Services will be testing the Wireless Emergency Alert system during the Board of Supervisors meeting Oct. 9, one year after the Atlas, Tubbs, Patrick and Nuns wildfires in Napa County. 
Cell phones in the county will receive a test message around 9:30 a.m., Napa County officials said. 
The message will say, "TEST MESSAGE Napa County www.countyofnapa.org/IPAWS for feedback. No other action needed."
The Wireless Emergency Alert system allows for messages in English only, but the county is able to link the WEA system to the Nixle system. Nixle users who have subscribed to mobile phone messages in Spanish should receive the test message twice, once in Spanish and once in English, deputy county executive officer Molly Rattigan said. 
Napa County recently obtained certification to use the WEA system, and Oct. 9 will be the first test and use of the system in the county.
The Board of Supervisors also will receive reports on Oct. 9 on the recovery and rebuilding efforts and improvements in disaster preparedness planning in the county after the fires. 
Supervisors also will recognize members of the public who assisted their neighbors in need as part of the inaugural Neighbors Helping Neighbors Recognition Program.