Families to call for immediate release of detainees at Richmond detention facility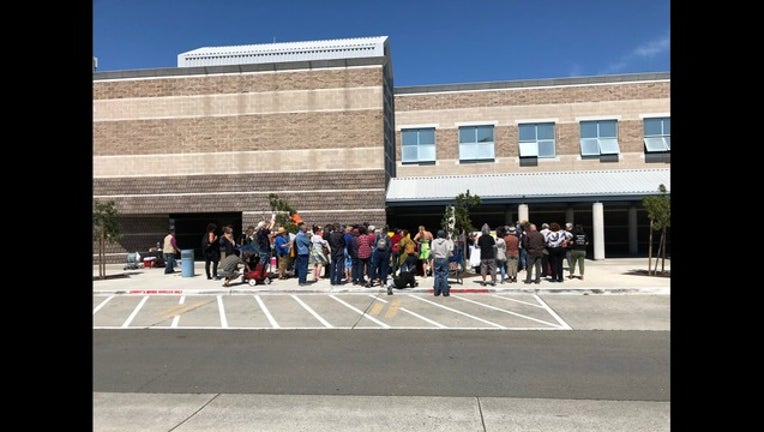 RICHMOND, Calif. (BCN) - Family members of immigrants detained at the West County Detention Facility in Richmond Saturday will call for the immediate release of their loved ones, a spokeswoman said.
The Interfaith Movement for Human Integrity will hold a press conference with the family members at 11 a.m. today at the facility at 5555 Giant Highway.
Contra Costa County Sheriff David Livingston Tuesday announced plans to end a contract with U.S. Immigration and Customs Enforcement and the U.S. Marshals Service that allowed ICE to house detainees at the detention facility.
The undocumented immigrants affected by the closure of the facility could be relocated to other facilities as far away as Colorado or Hawaii, Livingston said, based on past precedent set when other counties have taken similar actions.
The family members are calling for what they describe as a just and responsible closure of the facility that will involve releasing all detained immigrants and access to legal representation, according to the Interfaith Movement for Human Integrity.