First batch of Bay Area police misconduct records released under new transparency law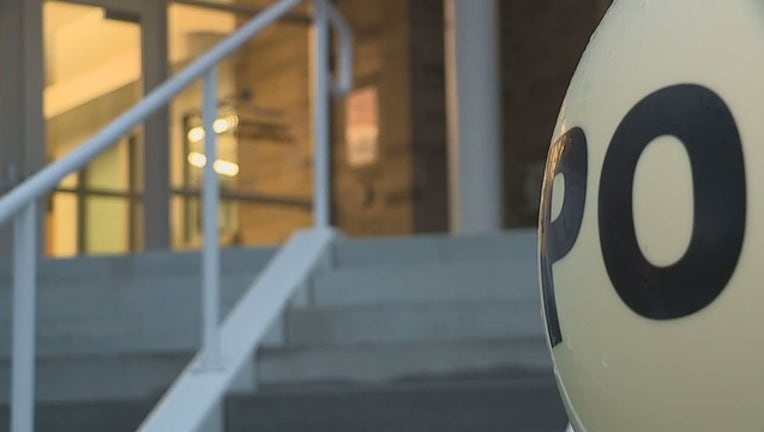 article
OAKLAND, Calif. (KTVU) - For the first time in California history, certain records involving police misconduct are now publicly available because of a new state law, and 2 Investigates is shining a light on the findings throughout the Bay Area. 
"This is huge for California, which has been the least transparent of all the states," said LaDoris Cordell, a retired Santa Clara County judge and San Jose Police Independent Police Auditor
In the first batch of public records released to date, 2 Investigates has found:
-- The Mountain View Police Department had "no sustained investigations" of its police officers after reviewing personnel records dealing with sexual assault, dishonesty and use of force over the last five years.
-- The Berkeley Police Department also said it had no sustained findings. In addition, city officials said they didn't need to go back retroactively to release records but they were doing so in "good faith." This issue is under dispute with many open records activists including the ACLU.
-- The Vallejo Police Department also found no sustained findings of sexual assault or dishonest by officers in five years. In regards to use of force, police did release the name Officer Zach Jacobsen, who fatally shot 21-year-old Angel Ramos on Jan. 23, 2017. At the time, police said Ramos was allegedly holding a knife and attacking a 16-year-old. However, the department released only his name, saying they would need more time to fulfill the records request. 
-- The  Emeryville Police Department fired one officer for lying in that time period. And they released the names of the officers stemming from two-high profile shootings on Feb. 3, 2015 at Home Depot where two were injured and the Sept. 27, 2017 fatal shooting along Interstate Highway 80 of a San Leandro man who was wanted for the 2015 death of another man in Fairfield. Full reports on these cases likely won't be ready until March. 
-- The San Mateo County Sheriff had five investigations that are potentially applicable to the new law within the five-year period, but Chief Deputy County Counsel David A. Silberman said on Friday that his office needed about a month more to compile the records. 
-- In addition, the Bay Area News Group and KQED found that a veteran Burlingame police officer was fired last year after the department found he offered to help a woman charged with DUI if she would have sex with him. The San Mateo County District Attorney is now considering reopening a criminal case against him. 
-- The East Bay Express reported that the Fremont Police Department had eight sustained findings of police misconduct in 2017; four from citizen stemming from complaints and four that were internally generated. The exact nature of those reports were not made public. 
The trickle of California Public Records Act responses so far from the departments in the first two weeks of January come in the wake of a new law written by state Sen. Nancy Skinner (D-Berkeley) mandating that police release certain personnel files on officers, where sustained findings have shown them to have lied or been involved in sexual assault. The records of officers involved in shootings and other uses of force where death or great bodily injury is a result also have to be disclosed, even if the shootings were have found to be justified.
Other departments around the Bay Area are working to comply with the many requests made by 2 Investigates into their relevant personnel records.
A "sustained finding" means that an Internal Affairs unit or an outside oversight body decides that there is sufficient evidence to clearly prove the allegation made in the complaint. The officer then gets some form of discipline and that record goes into their personnel files. In California, that file has been private until now. Other states have made these files public for years. 
While the release of these police misconduct records is an important milestone for the state of California, some critics say that the information is only moderately valuable. 
Only a handful of police departments in the Bay Area - Oakland, San Francisco, San Jose, Palo Alto, Richmond, BART and Berkeley - have independent oversight commissions, meaning that non-police employees review complaints against the department.
So when departments, such as Mountain View, say they have had no sustained cases of lying or sexual assault under the new law, SB 1421, the public has to take that with a grain of salt, Cordell said.
"They have no independent oversight," Cordell said of departments that do not have outside police oversight boards. "They just police themselves. Of course they're going to say, 'We did nothing wrong.'"
Many police agencies dispute her allegations.
Within the last five years, Emeryville police fired one officer after they found out he lied about his aggressive tactics during DUI stops, said Capt. Oliver Collins. The department's Internal Affairs unit ruled that Officer Josh Patterson used non-approved takedown methods while arresting one person suspected of drunk driving. "And then we took it a step further, and  found two other cases, a pattern," Collins said. The officer was fired in 2014. "No cop here wants a bad cop," Collins said. 
Mountain View police also disagree with Cordell's accusations, arguing that the city's process for investigating any claims against officers is thorough and complete.
A 2 Investigates public records request dating back to Jan. 1, 2014 revealed that the  police department had zero findings of dishonesty, sexual misconduct, or excessive use of force.
While Cordell questioned the department's too-good-to-be-true findings, senior city attorney Leslie Jensen said the department has had no public complaints about officers and no department-initiated investigations related to the new law over five years.
 "We have had no officer-involved shootings in the last five years," added department spokeswoman Katie Nelson. In addition, 2 Investigates looked at five years worth of federal lawsuits against police officers in Mountain View and did not find any related to sexual assault or dishonesty.
Nelson explained that even though the department doesn't have an outside police auditor, the "Professional Standards Unit" investigates complaints, and forms a board of review, comprised of a police captain, a police officer whose rank is higher than the employee being investigated, a police supervisor, a member of the police union and someone appointed from the city manager's office, usually someone from Human Resources. In a case of sexual misconduct or dishonesty, the police chief would brief the city manager and then possibly, the city council. 
But Cordell questioned out loud: How many Mountain View residents know that they can file complaints about the police? "My guess is that if you were to do a random sampling of people on the street, they wouldn't have a clue, especially people of color," she said. "In San Jose, I spent more than half of my time doing outreach, letting people know about our office and how to file complaints." 
The issue of releasing this personnel records has been hotly contested with some police unions, especially because the law is retroactive.
Attorney Michael Rains of Pleasant Hill had sued on behalf of the San Bernardino County Sheriff's deputies' union to try to block access to all existing police misconduct throughout the state. Rains argued that the the law means the public should only get access to records about future police shootings and serious misconduct cases, not past ones. 
But the state Supreme Court refused to hear that argument.
Separately, the Los Angeles Police Protective League also filed suit, saying that a release of the records retroactively would violate privacy rights. A hearing for that is set for Feb. 5. 
Meanwhile, some other departments, such as Inglewood and Long Beach in Southern California, were shredding old records before the law took effect on Jan. 1., though the agencies said the decision was made simply because the documents took up too much space.
In response, California Atty. Gen. Xavier Becerra issued a bulletin to law enforcement agencies in the state instructing them to preserve all records that might be disclosed under the law. 
"SB 1421 gives us the opportunity to shed light on the police violence that plagues our communities, " said James Burch, policy director, at the Oakland-based Anti Police-Terror Project. "Although law enforcement have made it clear that they will fight transparency every step of the way, we remain steadfast in our commitment to seeing this legislation implemented as intended."