Former SFO X-ray screener sentenced for role in cocaine smuggling plot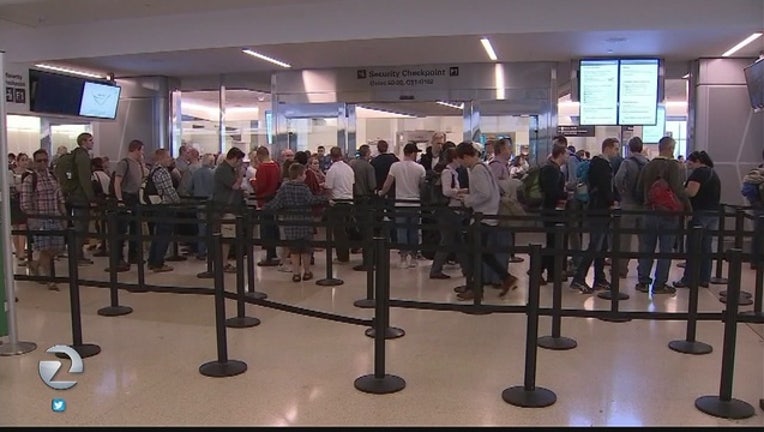 article
SAN FRANCISCO (BCN) A former security screener at San Francisco International Airport has been sentenced in federal court to one year and one day in prison for her part in a plot to smuggle cocaine past her X-ray checkpoint.
Jessica Scott, 29, of San Pablo, formerly worked as an X-ray screener for Covenant Aviation Security, a private company that contracts with the U.S. Transportation Security Administration.
She pleaded guilty before U.S. District Judge Charles Breyer in San Francisco in March to one count of conspiring to defraud the federal government by allowing improperly inspected carry-on luggage to go through
her checkpoint.
Breyer sentenced her on Wednesday. He also ordered her to serve three years on supervised release following the prison term.
Scott was accused of conspiring with her then-husband, Joseph Scott, who was a supervisory transportation security officer, and Michael Castaneda, a security officer who managed a priority lane for carry-on
inspections.
According to prosecution filings, Jessica Scott admitted in her plea agreement that on July 18, 2013, her husband told her that a friend was coming through the airport whose bag was "good."
She admitted that even though she saw three bright orange bricks and three bright green bricks in the bag's X-ray image, she did not call for further inspection.
The passenger carrying the bag was an undercover agent and half the bricks were cocaine and half were simulated cocaine, according to court papers.
Prosecutors said Scott allowed real and simulated cocaine to pass through her X-ray machine on May 16 and June 7, 2013, as well.
Those occasions were three of the five times in 2013 that a drug trafficker, Bobby Napier, 47, of Stafford, Tex., bribed Joseph Scott to allow a total of 23 kilograms of cocaine to be smuggled through the airport,
according to prosecutors.
The carriers on those occasions were either a confidential source or an undercover agent.
Napier pleaded guilty to one count of bribing a public official and was sentenced by Breyer last month to four years in prison. He admitted during his plea to having smuggled cocaine and marijuana through the airport
for several years, prosecutors said.
Joseph Scott, 35, of Vallejo, pleaded guilty on June 27 to one count of receiving a bribe and will be sentenced by Breyer on Nov. 15.
The one-year, one-day sentence given to Jessica Scott by Breyer fell between a defense request for probation without prison time and a prosecution recommendation for four years and three months in prison.
Defense attorney Julia Jayne argued in a brief that her client had "minimal involvement" in the scheme, made a mistake in trusting her husband and did not know that the suitcase that passed through her X-ray machine on
July 18, 2013, actually contained cocaine.
Prosecutors wrote that there was no evidence that Scott was directly connected to the drug trafficking organization. But they argued that as a public official, she "abdicated her responsibilities in order to facilitate a significant quantity of narcotics through security."