Four arrests, but mother still missing in alleged kidnapping for ransom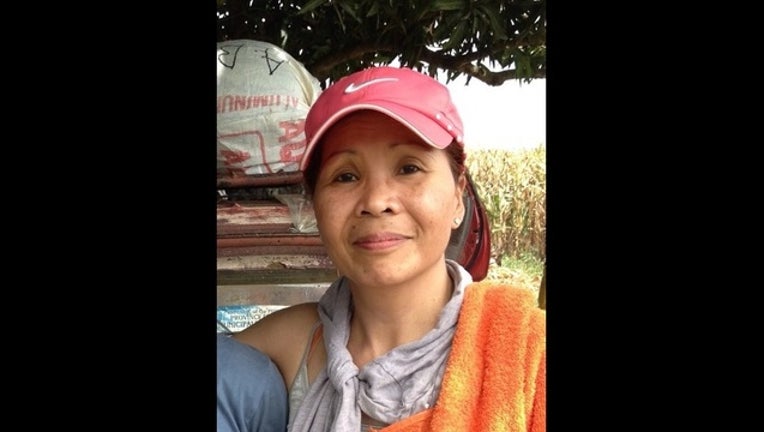 article
VALLEJO, Calif. (BCN) -    Vallejo Police announce Saturday evening, that they are still looking for a 57-year-old woman, who may have been kidnapped.
   Four suspects were booked into Solano County Jail between Friday night and Saturday morning, on suspicion of kidnapping the Vallejo woman last week for ransom..
    Officers arrested 26-year-old Stockton man Emmanuel Espinoza, 32-year-old Sacramento resident Jalon Brown, 23-year-old Sacramento resident Larry Young and 27-year-old Vallejo resident Lovely Rauzol.
    John Babb of San Francisco notified police at 12:25 p.m. on July 1 that his mother Elvira Babb, 57, of Vallejo had been kidnapped for ransom.
    John, 36, received a text message at 8:45 p.m. June 30 telling him that his mother had been abducted, police said.
    The person who sent the text demanded money, and told him if he got in touch with police or did not provide the ransom, his mother would be hurt.
    John went to his mother's home that evening and found her gone and her small dog dead, police said.
    No signs of forced entry were present.
    Elvira is still missing, police said. A co-worker appears to be the last person who saw her when they dropped her off at Seafood City Supermarket at 3495 Sonoma Blvd. in Vallejo.
    Elvira lives about eight blocks away. She works in Napa, police Lt. Jeff Bassett said.
    Espinoza, the primary suspect, has not told police Elvira's location and police are hopeful that she is still alive.
    The kidnappers demanded less than $100,000 in ransom, Bassett said. 
    The four suspects allegedly have criminal records and allegedly are acquainted with each other, according to Bassett.
    Police have been assisted by the FBI, Fairfield police, the Solano County Sheriff's Office, Sacramento police and the U.S. Marshals Service.
    Police are urging anyone with information about the whereabouts of Elvira or about the case to get in touch with Vallejo police Detective Terry Poyser at (707) 648-4080. Anyone with emergency information is asked to call 911.