Giants land slugging third baseman Evan Longoria in blockbuster trade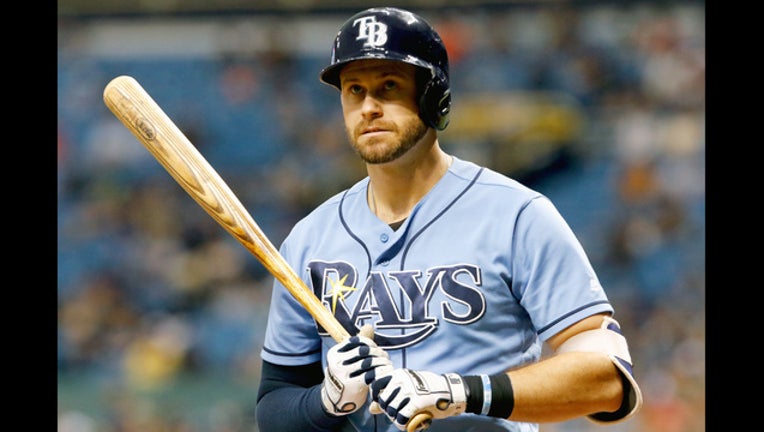 article
SAN FRANCISCO, Calif. (KTVU) - The Giants finally made their big, highly anticipated move.
The club acquired slugging third baseman Evan Longoria from the Tampa Bay Rays, according to multiple sources. The Giants parted ways with veteran outfielder Denard Span, infielder Christian Arroyo and minor league pitchers Stephen Woods and Matt Krook in exchange, the team reported.
"Evan gives us a Gold Glove caliber player at third-base and also provides us a middle of the order presence in the lineup," Bobby Evans, Senior Vice President and General Manager, said in a statement. "His durability and leadership will strengthen our club moving forward."
Following missing out on Giancarlo Stanton and Shohei Ohtani, the Giants landed a three-time All-Star that provides right-handed power. He's been awarded three Gold Gloves, was the 2008 American League Rookie of the Year and has hit over 20 home runs in nine of his 10-year career – career high 36 in 2016.
Since exploding his Rookie year with 27 home runs – the same year he helped propel the Rays to the World Series after earning the first playoff berth in franchise history -- he's been the organization's pillar. He's the greatest player in Rays history.
Longoria, 32, has five years left on a six-year, $100 million contract extension he signed in November 2012. Last season he hit .261 with 20 home runs – two more than any Giant. And while he joins a shaky team that won just 64 games last season, Longoria is a lucrative piece for bouncing back quickly.
"Evan has been one of the best third baseman in the game over the last decade and we are thrilled to add him to the organization," said Brian Sabean, Executive Vice President of Baseball Operations, in a statement.
This the second sizable trade the two teams made recently. The Giants sent third baseman Matt Duffy to the Rays for left handed starter Matt Moore at last season's trade deadline. Duffy will presumably take over the starting hot corner duties moving forward.
Accompanying talent is Longoria's toughness. He's played in 156 games or more for the past five seasons, totaling 798 – an MLB most. He's parked 261 homers and holds a .270 career average through 10 seasons.