Heat advisory issued for parts of the Bay Area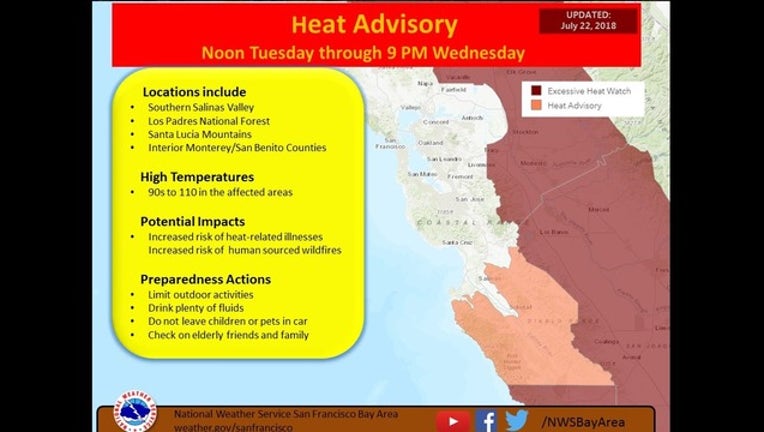 OAKLAND, Calif. (BCN) - A heat advisory has been issued for interior Monterey County and the eastern hills of Santa Clara and Alameda counties from mid-Tuesday through Wednesday evening, according to the National Weather Service.
Above normal temperatures reaching from the 90s to 110 degrees will occur from noon Tuesday to 9 p.m. Wednesday, though the heat may last into Thursday.
Weather officials forecast that the Lake Berryessa region of Napa County will also be hot both days. 
Beach visitors must be aware of the higher risk for sneaker waves during the two-day period. Rip currents and long shore currents, which can take a person out to sea and keep them there, will also be more prevalent both days. 
Water temperatures are expected to be in the mid 50s to about 60 degrees. Diving conditions are expected to be turbulent, according to weather officials. 
Normal temperatures are expected to return to normal Friday and last through the weekend.