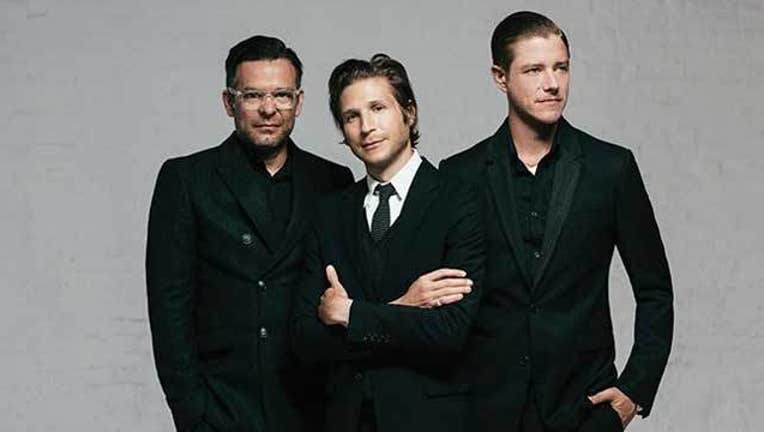 article
Patterning their sound after such post-punk favorites as Joy Division and The Chameleons, New York outfit Interpol has become one of the biggest bands to capitalize on the '80s revival of angular angst rock and asymmetrical haircuts. Formed in 1998 by several NYU students, the group quickly developed into a popular underground act in Manhattan, playing such venues as Brownie's and the Mercury Lounge.
A brief tour of the U.K. gave the band a chance to record for legendary DJ John Peel's BBC program, leading to an elevated profile that eventually helped get the group signed to indie powerhouse Matador. Interpol's 2002 debut Turn on the Bright Lights was praised by critics while their incendiary live show has made them a popular concert attraction, making the outfit one of the main draws for Robert Smith's Curiosa Festival in 2004. The band's third album and major label debut for Capitol Our Love to Admire in 2007 was met with mixed reviews in part because of the heavy orchestration and more commercial aspirations.
The group would return to Matador for its self-titled follow up that featured a more spare sound and marked the last recording with bassist Carlos Dengler. Interpol recently released the group's latest El Pintor, an effort that has been widely praised as a return to early form and its strongest set of songs since its debut. Entrance Band founder Guy Blakeslee opens this show at the Warfield with songs from his first new solo album in 10 years, Ophelia Slowly.
Interpol
Tuesday, April 21, 8 p.m. $37.50-$50
The Warfield