Isis Spa in Oakland to be re-named for obvious reasons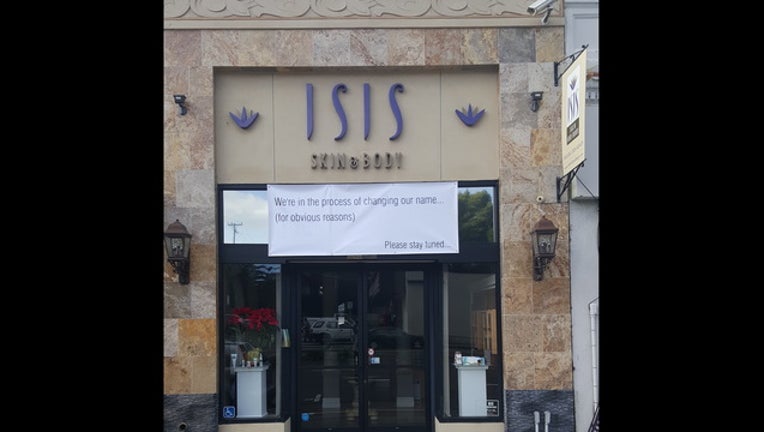 OAKLAND, Calif. - Earlier this week, a banner went up under the Isis Skin and Body Spa sign at 4111 Broadway reading "We are in the process of changing our name (for obvious reasons) … Please stay tuned."

The spa was originally named for the Egyptian goddess Isis who is seen as the purest symbol of beauty.

"The spa really is about helping people look and feel their best so that they can thrive. When I opened the spa, many of the services we offered, such as laser treatments for people of color weren't offered elsewhere or weren't offered at an accessible price," says Dr. Aboelata.
"While the Isis name was appropriate, given recent global events, we needed to make sure the spa remained a place in which our clients feel safe and comfortable, so we felt compelled to change its name."

The spa's new name, Elyssium Advanced Skin Care, also originated in Egyptian philosophy and means a place or condition of ideal happiness.
A new, permanent sign bearing that name will be installed in the coming weeks.