Judge orders trial on Oikos University rampage suspect's mental state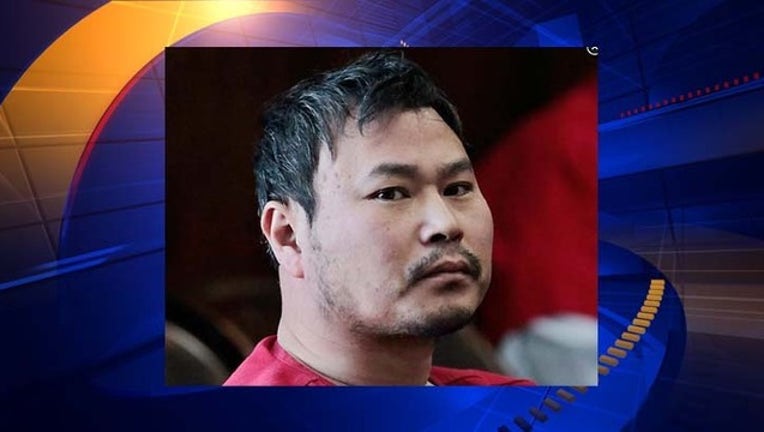 article
OAKLAND, Calif. (KTVU and wires) -- A judge Friday ordered a jury trial to decide whether a man accused of murdering seven people in a shooting rampage at Oakland's Oikos University in 2012 is mentally competent to stand trial on the charges against him.
One Goh, 46, is charged with seven counts of murder, three counts of premeditated attempted murder and the special circumstance allegations of committing a murder during a kidnapping and committing multiple murders for the shooting at Oikos on April 2, 2012.
A judge previously ruled on Jan. 7, 2013, that Goh, a Korean national, was incompetent to stand trial, citing reports by two psychiatrists who examined him, and he's been treated at the Napa State Hospital for more than two years.
But prosecutor Stacie Pettigrew asked for the issue of Goh's competence to be reviewed and Alameda County Superior Court Judge Paul Delucchi granted her request.
Delucchi scheduled a trial on the competence issue to begin on Sept. 28.
Goh, who didn't attend Friday's hearing, is a former student who had voluntarily left Oikos University, a Christian vocational school at 7850 Edgewater Drive near the Oakland International Airport.
Prosecutors have said he appears to have wanted a refund of his tuition and may have been targeting an administrator who was not present on the day of the shooting.
Oakland police said Goh fled the Oikos campus after the shooting in a car belonging to one of the victims but was arrested in Alameda a short time later after he confessed to a Safeway security guard that he had just shot several people.
Killed in the shooting at Oikos were students Lydia Sim, 21, Sonam Choedon, 33, Grace Kim, 23, Doris Chibuko, 40, Judith Seymour, 53, and Tshering Bhutia, 38, as well as Katleen Ping, 24, who worked at the school.
Goh's attorney, David Klaus, said after Friday's hearing that Goh still suffers from paranoid schizophrenia and depression and may also be autistic.
Klaus said Goh is still suicidal and staff members at the Napa State Hospital force him to take medication.
Klaus said five doctors have compiled a total of seven reports on Goh and all have found him mentally incompetent to stand trial.
One of those doctors has said that he thinks Goh will never be restored to mental competency, Klaus said.
If the jury finds that Goh is competent to stand trial, Goh will stand trial on the charges against him at a later date.
But if he's found to be mentally incompetent he will permanently placed at a mental institution such as Napa, Klaus said.