Juvenile in custody for alleged rape at Concord BART Station
CONCORD, Calif. - A juvenile suspect is in custody for an alleged rape at the Concord BART Station's parking lot Friday morning. 
BART police said they first learned about the alleged sexual assault from Concord police around 11:40 a.m. 
The second floor of the parking lot where the incident happened was mostly isolated and empty on Friday afternoon. 
A BART police officer placed evidence markers out and took photographs of the scene that was cordoned off with yellow tape. 
The suspect reportedly left the BART station on a County Connection transit bus. Later, both Concord police and BART police surrounded the bus, removing a passenger and taking a juvenile into custody. 
It's unknown whether the victim is a juvenile or adult, nor if they were taken to a hospital from the scene at the Concord BART station. 
"I generally feel safe traveling on BART," said Belen Arellano of San Francisco. "Daylight, feel safe. There's obviously certain parts of the city where you don't feel safe and you keep your wits about you. But in BART, it's usually pretty…threre's people at the different stops and there's security guards at the exits." 
"It's not bad. I've even rode BART and felt pretty good, you know even though there was a lot of people on there," said a woman from Concord named Camila, who did not give her last name. 
Since it was a Friday there were not a lot of cars in the BART parking lot. 
Because the incident happened on BART property, the transit agency will be the sole investigating agency for the incident.
Alice Wertz is a freelance reporter for KTVU. She can be reached at Alice.Wertz@Fox.com Threads/Insta: @WayIseesIt X: @AlicesTake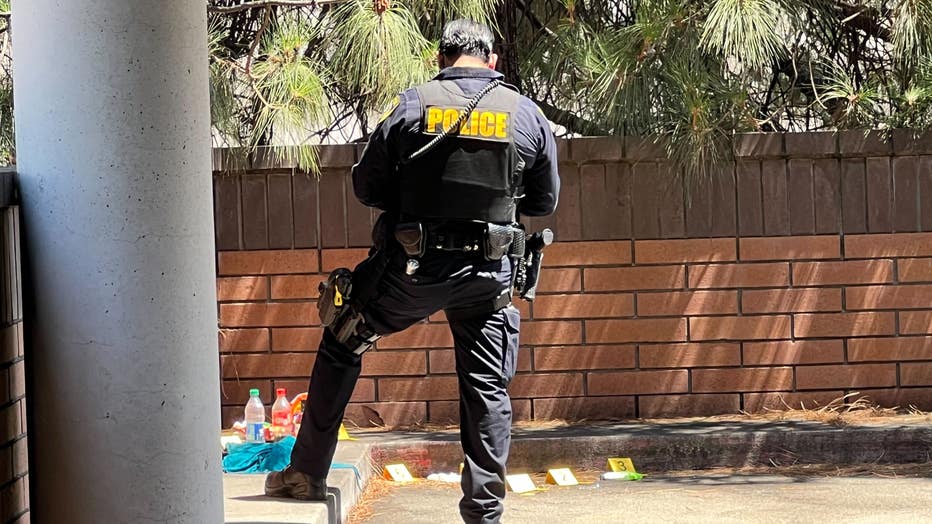 Evidence markers at Concord BART station for alleged rape.