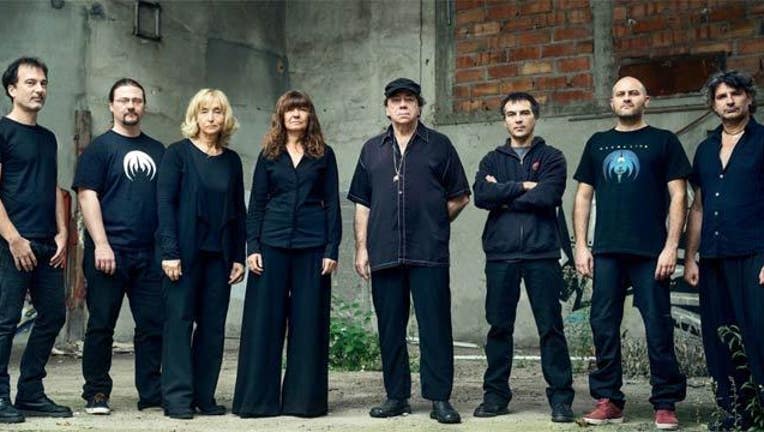 article
Founded by classically trained drummer Christian Vander in 1969, Magma embraced the transcendent sounds of John Coltrane's spiritually minded recordings from A Love Supreme forward as well as choral elements drawn from Stravinsky and Carmina Burana composer Carl Orff. But it was Vander's conceptual bent that placed Magma even further outside the realm of his prog-rock contemporaries. Singing in the invented language Kobaïan, the lyrics for Magma's self-titled debut and later albums detailed the adventures of space colonists who had settled on the planet Kobaïa after ecological disaster had doomed Earth.
While there are some audible similarities between Magma's sonic experimentation and that of Frank Zappa's complex jazz-rock compositions and Mahavishnu Orchestra's stratospheric guitar heroics, Vander and company still occupy a truly unique place in rock music history. The band would disband for a year after the release of their 1978 album Attahk, but Vander and his disciples have remained prolific with a variety of solo and side projects in addition to live and studio releases under the Magma name.
The band's Endless Tour brings Vander and the current eight-piece line-up of the group to Slim's in San Francisco for the first time in years as part of Magma's 45th anniversary celebration that includes the vinyl reissue of many of the outfit's difficult to find classic albums from the 1970s. 
Magma
Wednesday, April 8, 8 p.m. $31-$36
Slim's