Man followed to Piedmont home, robbed at gunpoint
PIEDMONT, Calif. - Piedmont police are looking for two people who followed a man home and robbed him at gun point in his driveway.
It happened around 3:30 in the afternoon Wednesday, on Monticello and Park avenues - not far from Piedmont Avenue.
The victim told KTVU he and a co-worker were driving home and didn't realize they'd been followed.
The victim says when he stepped out of his car, a young man in a mask pointed a gun in his face and demanded his belongings.
No one was hurt. But the robbers stole the man's cell phone, a Rolex watch and a wallet before they fled in a gray, 2016 Nissan Maxima, reported stolen out of Oakland on Tuesday.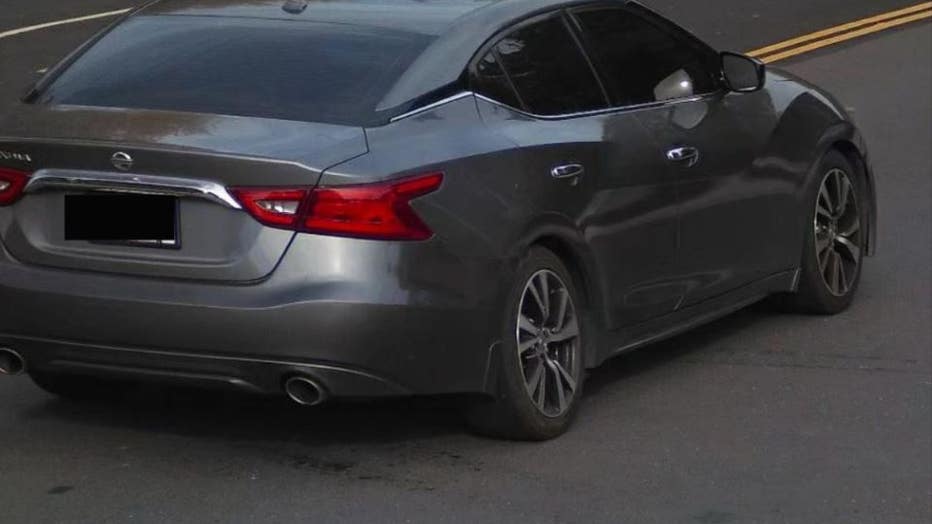 Piedmont police issue a community alert for an armed robbery suspect vehicle. Police say the suspect followed a resident to his home and robbed him at gunpoint. 
Police said the victim described the robbers as young, likely teenagers.
Piedmont has a system of 39 license plate reader cameras that alert police immediately when a stolen vehicle drives into the city.
For some reason the camera system didn't alert Piedmont police about this car when it drove in.
"In this case, there was no initial ping on the camera, and we don't know why. We've got to find that out," said Piedmont police captain, Chris Monahan. "We don't know if there was a data entry flaw with the technology or something else that delayed putting it into the system, but it was a late hit."
Piedmont police say they will be following up with Flock Safety, the company that makes the license plate readers, and with Oakland police to find out what happened.
Anytime a car is reported stolen, the local police agency that takes the report is supposed to put that information into a state-wide database called the Stolen Vehicle System.
Once the information is in that database, Flock updates the information every 1-2 hours. If the information isn't entered into the database, Flock's cameras can't alert police about a stolen car driving into a city.
It's not clear when, or how quickly, OPD entered the information about the stolen car into that database.
Piedmont police say that may have been the reason the Flock system didn't alert them. 
SEE ALSO: Arrest in shooting death of San Leandro barber case
The Nissan Maxima used in the robbery was reported stolen out of Oakland yesterday.
According to Oakland Police data, released earlier this week, there has been a 51% increase in auto thefts in the past year.
Capt. Monahan said Piedmont police discovered the Nissan was stolen after seeing the car in a neighbor's surveillance video. They asked Oakland police to check the license plate and OPD informed them it was stolen.
In the meantime, Piedmont police urge drivers to be aware of any vehicles that may be following them home - no matter what time of day.
"See something, say something, pay attention to your surroundings to the best of your ability, and when in doubt, call police," Monahan said.
Anyone who recognizes the 2016 Nissan Maxima in the photo shared by police should contact Piedmont Police Dept. Capt. Monahan said finding the stolen vehicle used in the armed robbery is the first step in apprehending the two people responsible.