Man killed after jumping off Caltrain platform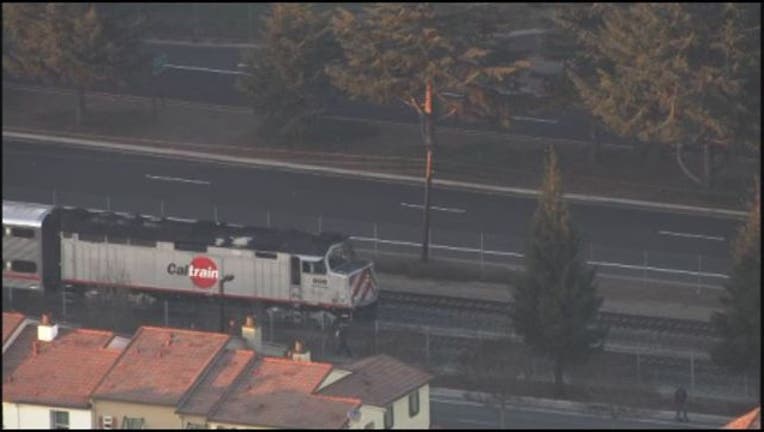 article
MOUNTAIN VIEW, Calif. (KTVU and wires) -- A man was killed when he apparently jumped in front of a commuter train at a Mountain View Caltrain station Tuesday afternoon, a Caltrain spokeswoman said.
Northbound Caltrain No. 365 hit the pedestrian near the San Antonio station, Caltrain spokeswoman Jayme Ackemann said. Caltrain reported the collision at 4:49 p.m.
Witnesses told Caltrain employees that the man had been standing on the station platform and jumped as the train went through the station, Ackemann said. The train was an express line scheduled to pass through the station without stopping.
Trains are single-tracking on the southbound tracks through the area, causing delays for this evening's commute, Ackemann said. She did not know when service would be fully restored.