Man killed in Antioch bus collision identified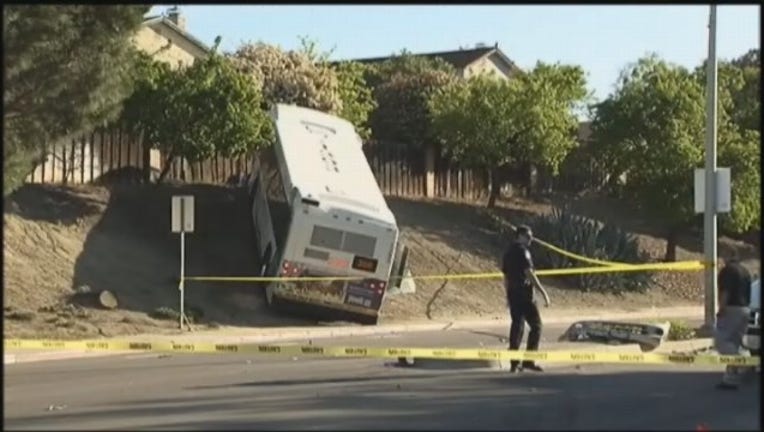 article
ANTIOCH, Calif. (KTVU and wires) -- The Contra Costa County coroner's office Friday identified a man who died after a bus collided with the car he was driving in Antioch on Thursday.
Antonio Correa, 27, of Antioch was ejected from his car after a Tri Delta Transit bus struck his car, according to police.
Officers responded at about 5:45 a.m. to a report of a collision at Davison Drive and Burwood Way, police said.
The bus was traveling east on Davison when Correa's car, which was traveling north on Burwood, reportedly pulled in front of it, according to Tri Delta Transit CEO Jeanne Krieg.
The force of the collision was strong enough to eject Correa from his car and he was pronounced dead at the scene, police said.
Krieg said six passengers were aboard the bus when the collision occurred and four were transported to the hospital. Police characterized their injuries as minor.
She said Friday that she did not have any updated information on the passengers' conditions.
As a standard practice, Krieg said that anytime there is a collision of this magnitude, drivers must undergo drug and alcohol testing.
"We're waiting for those results before we return (the driver) to duty," Krieg said, adding the transit agency is also looking at video of the incident and the bus to conduct their own investigation into the incident.
Police said the bus driver remained at the scene and was fully cooperative with the police investigation.
The bus is currently in police custody while the officers complete their investigation, Krieg said.
Anyone who witnessed the incident is encouraged to call Antioch police at (925) 779-6900 or to submit a tip anonymously by texting CRIMES (274637) using the key word "Antioch."